The fort of Sfakia (Castel di Sfacia or Sfachia) was built on Kastelli hill, on the eastern edge of Chora Sfakion and was the last fort built by the Venetians in Crete. It was built during the 15th-16th century on the site of a previous Byzantine fort. Information about the castle is very poor, but this was mentioned for the first time in documents of 1526. It was very small with one tower and its garrison consisted of just 15 men, with their head called Kapouletos.
This fort is known for the story of the "Golden Hair" girl (Chryssomallousa). The officer of the guard (Kapouletos) met once a beautiful blond girl in the central fountain of the village, called Chrysi Skordyli. Fascinated by her unsurpassed beauty, he tried to kiss her. The offended girl slapped him and the knight got so furious that he cut her hair with his sword. She immediately started screaming and got heard by her Sfakian relatives. The Sfakians immediately ran to the fort and killed Kapouletos and the entire garrison, and destroyed the fortress. A conflict between Sfakia and the Venetians started since thereafter, which lasted 1.5 years (1320-1321). The Sfakians were also helped by the Byzantine Emperor, Andronicus.
During the Turkish occupation, the occupiers tried to restore the fort, but Sfakians did not allow them. Once built, they immediately tore that down. Today only some remains on the small pine grove in the hill Castelli remind of the past.
Pervolaki Fort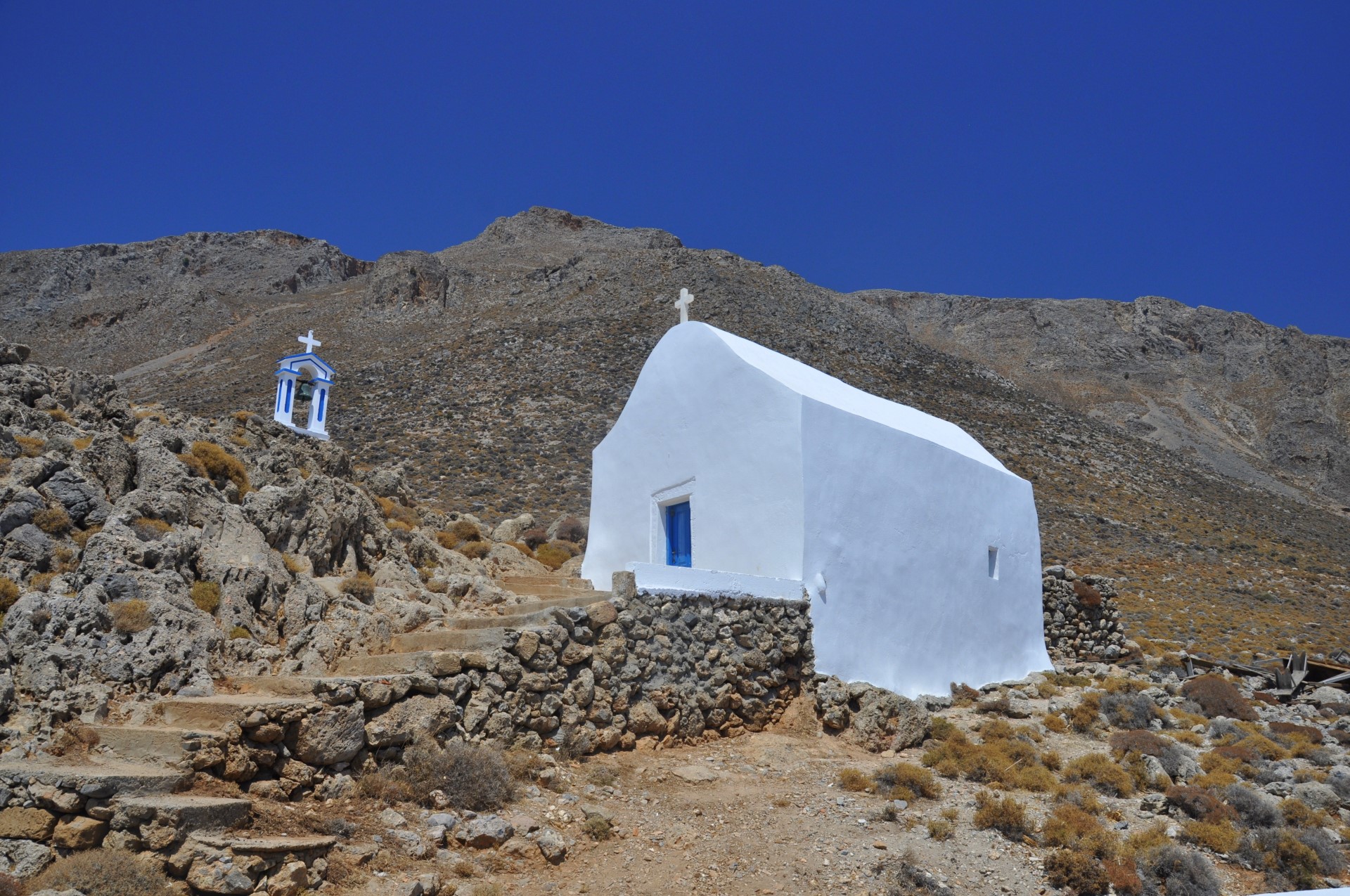 A second Venetian fortress was built on the site of today's church of the Holy Cross at Perivolaki, between Glyka Nera and Loutro. The construction was adapted to the high slopes of the area and one part of it was semicircular. It seems that the fort has played an important role in the area, but it was totally destroyed and now there are a few ruins dispersed around the chapel.