Imbros Gorge is located in the province of Sfakia and is the third most visited gorge in Crete, following Samaria Gorge and Agia Irini by Sougia, all belonging to the E4 European hiking path. The scenery is beautiful and the low difficulty makes the descent of Imbros ideal for families with children. The length of the gorge is 11 km and the course lasts 2-3 hours.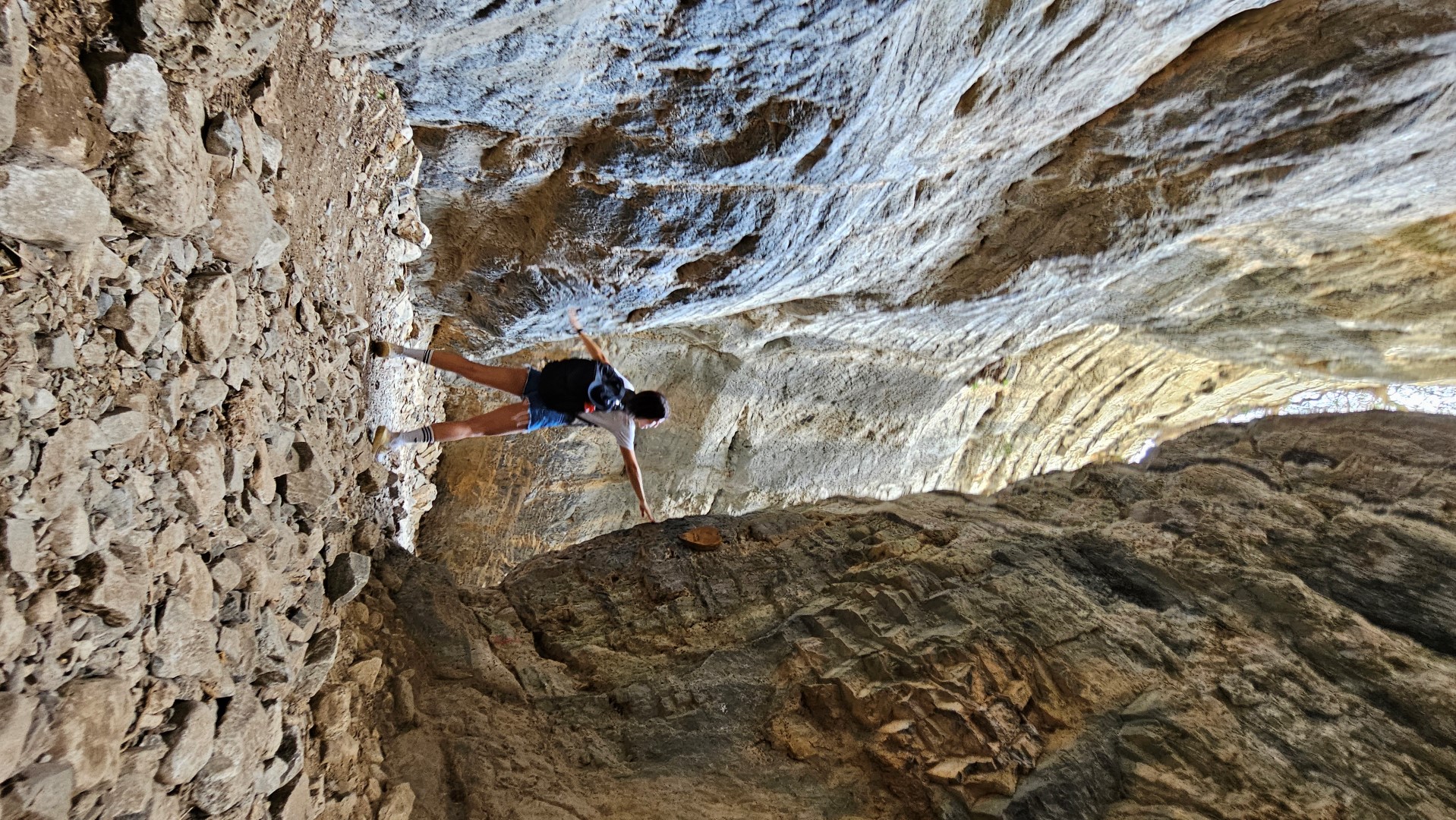 The narrow part of Imbros GorgeThe route starts from the small village of Imbros, 700 meters above sea level. We follow the sign to the gorge entrance and soon arrive at a ticket counter (the price was € 2 in 2014).
The initial part of the gorge, which is quite wide, is called Porofarago or Porolagos. Initially, the course is descending and the sidewalls are relatively low. But while descending, the canyon narrows continuously, the sidewalls raise higher and the scenery is impressive. Soon the sides of the canyon start approaching and getting higher, We see various caves, while the vegetation consists of old cypresses, oaks, and maples popping up through the rocks.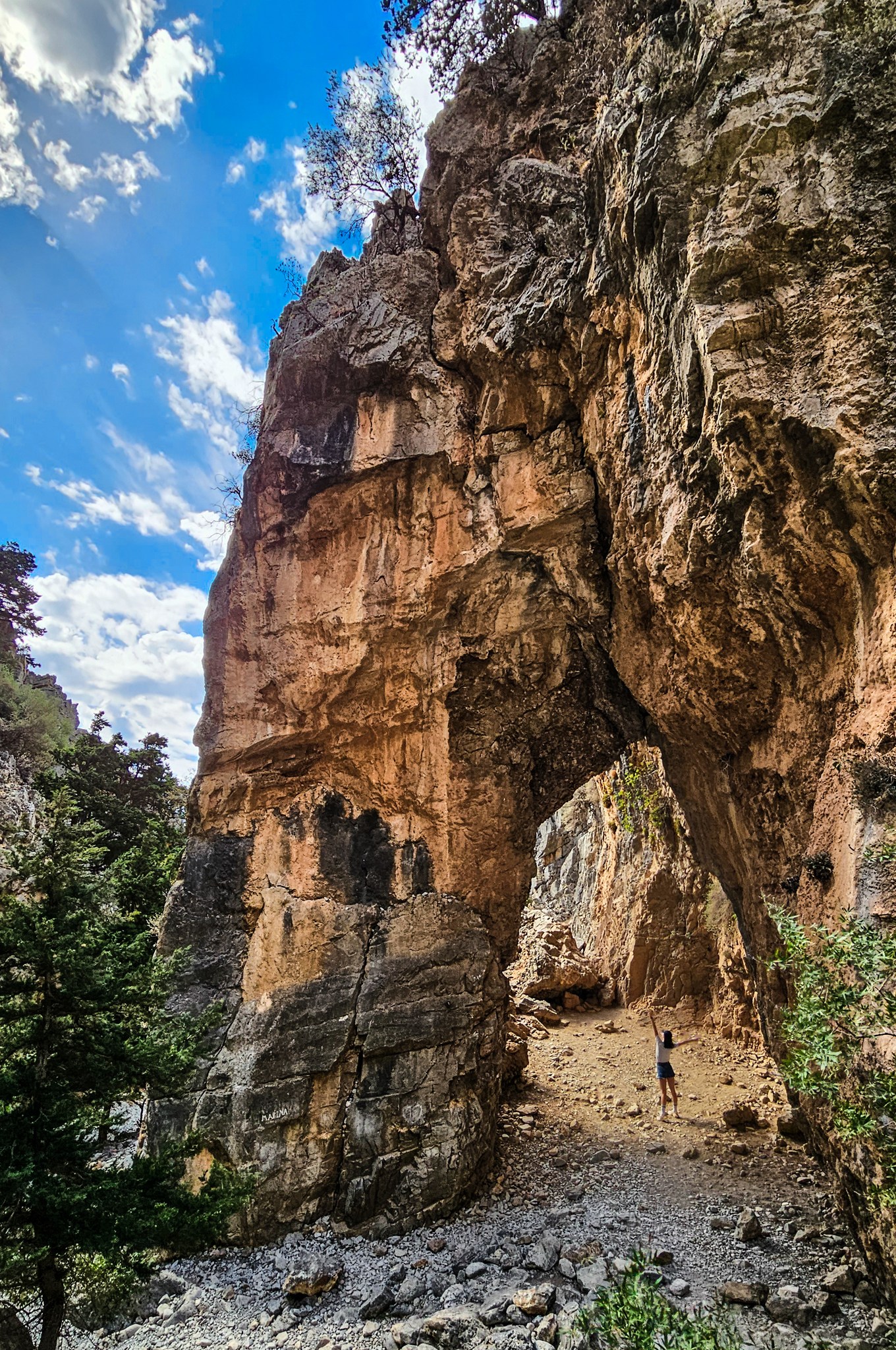 Xepitira ArchIn many parts of the gorge, we meet traces of the old stone paved trail that was once the main passage from Sfakia to Chania. Therefore, the canyon was a theatre of several battles between the Ottomans and the Christians during the Turkish Occupation of Crete, especially in 1821 and 1867.
Moving on, we cross the position called Airplane, where a German plane crashed during the Second World War (debris is housed in the war museum at Askyfou). Immediately after that, we encounter the first very narrow passages of the gorge and then arrive at position Gournia (i.e. basins), where there are several small basins in the rock filled with water in winter.
After this, we reach the most impressive part of the Gorge, Stenada. Here the gorge walls approach at 1.6m, while their height reaches 300m! The rocks are carved with very beautiful formations.
After this narrow point, the canyon widens and we meet a resting place at position Mesofarango. Here is a Venetian water cistern and the hut of the guard of the gorge.
After a few meters we cross a landslide and immediately after the impressive narrowing at Gremnaria. Immediately after that, we meet another trademark of the gorge, the stone arch Xepitira. Continuing our journey, we pass through some narrow passages and soon reach the exit of the gorge by the village of Komitades. Just at the exit, there are some taverns and in the village, there are more options.
There are several bus services to Imbros starting from Chania (in summer). If you want to get the bus to Chora Sfakia, Imbros (where many hikers leave their car by the entrance of the gorge) or Chania, you have to either walk 4 kilometers towards Chora Sfakion (make sure you check the timetables) or catch a taxi at the gorge exit (with relatively high prices).