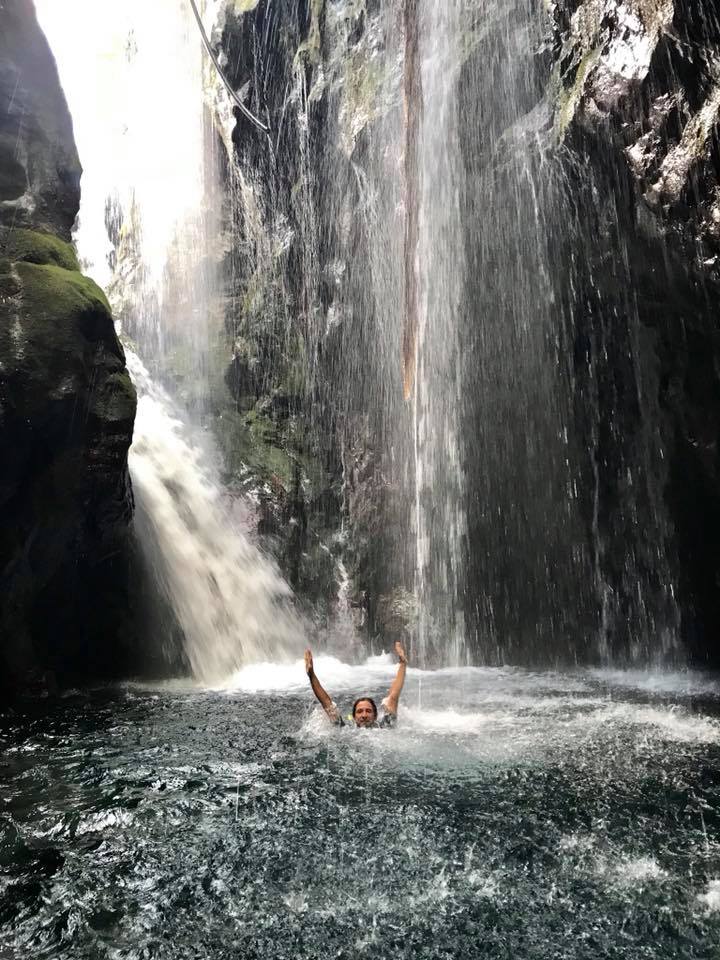 Waterfall of Kourtaliotis in August (photo: Alberto Muñoz Hernández)The Gorge of Kourtaliotis is located 22km south of Rethymno and has a length of 3km. It is one of the most spectacular natural attractions of Rethymnon. It starts from the village Koxare and flows between the mountains Kouroupis (984 m) and Xiro Oros (Dry Mountain - 904m). The huge cliffs of the canyon reach a height of 600 meters and are full of openings and caves, where significant fauna species live. The canyon is crossed by the Kourtaliotis River which flows up to Lake Preveli, after merging with Frati Gorge. In its latest part it is called Big River.
It is a wonderful gorge worth visiting and trekking along its riverbed, while playing with water. The canyon is crossed by a road, but walking in it is really nice. By following the steps at the side of street Koxare – Asomatos, you reach the bottom of the gorge, where the church of St. Nicholas is located. The springs of Kourtaliotis, near the chapel, are one of the nicest attractions of the gorge.
Fauna and Flora
This area in south central coast of Crete is very important for the conservation of endangered birds of prey like vulture, since it hosts one of the last breeding pairs in the Balkans. Here others species find shelter such as buzzards, the Golden Eagle and Bonelli's Eagle. The importance of the area for birds of prey can be explained by its location, that serves as a link between the White Mountains and the mountains of central Crete (Psiloritis and Asterousia).
Kourtaliotiko has excellent aesthetic, biological and ecological value. In addition to the clusters of Theophrastus Palm trees (Phoenix theophrastii) which is the second largest palm forest of Crete, on the slopes of the gorge someone can find rich vegetation, while in the estuary of the river there are sand dunes and formations of posidonia (Posidonia oceanica), which are among the most protected marine plants. Important animals of the region of Kourtaliotiko gorge is the waterturtle (Mauremys caspica) and the local fresh-water snake (Elaphe situla). They are protected by the EU Directive on the Conservation of Natural Habitats (92/43/EEC).