The gorge of Trypiti is formed at the range Asterousia, to the south of the village Vassiliki. The length of the canyon reaches 4 km and a beautiful pebble beach is formed at its exit. The beach is reached though a dirt road that runs high along the eastern side of the canyon for several kilometers before reaching its riverbed, just before the exit to the sea.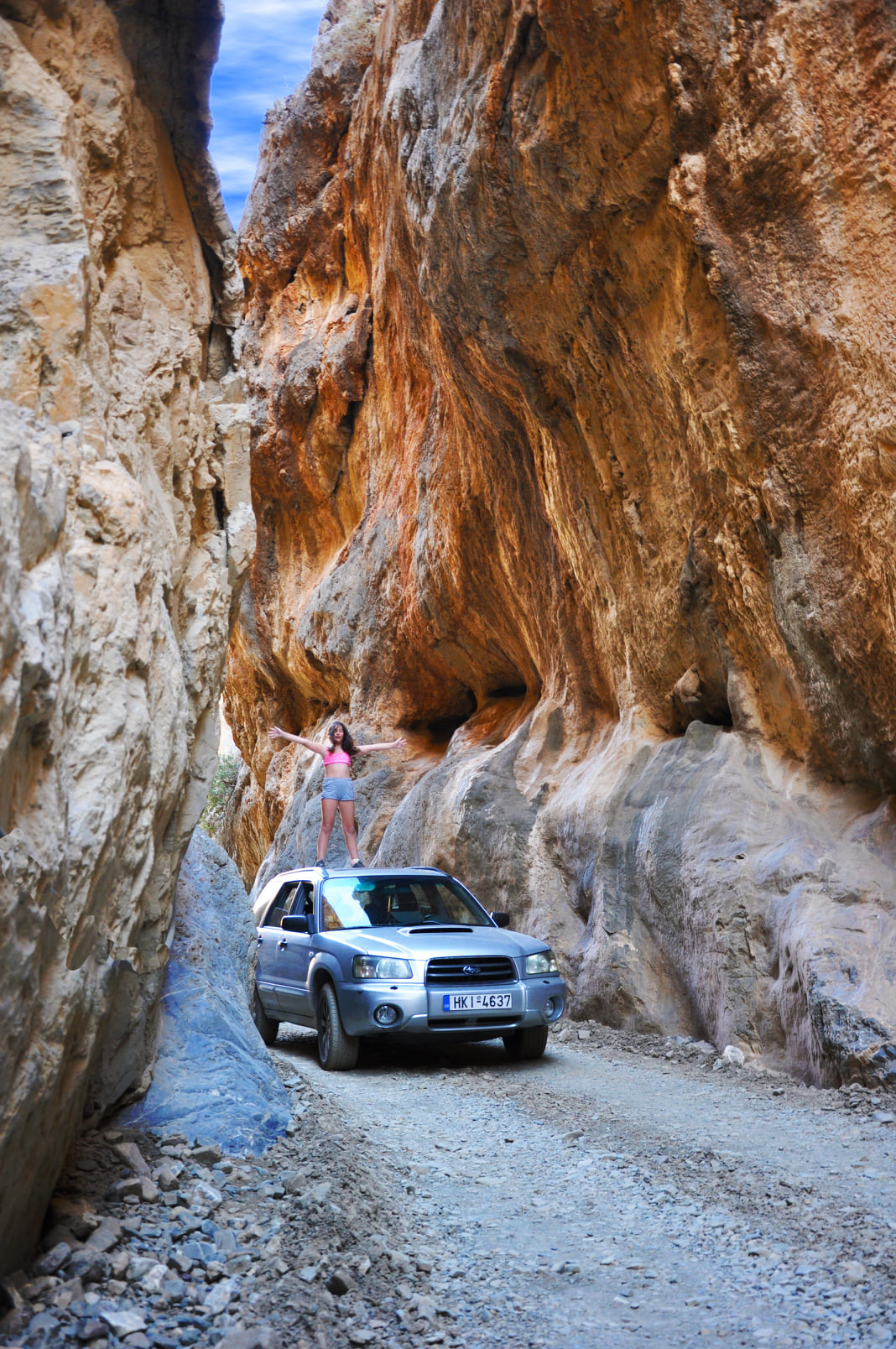 The narrow partThe canyon starts near the church of Agia Paraskevi at altitude 655m. The initial part of the gorge is not accessible (through the riverbed) as waterfalls are formed waterfalls. Thus, technical canyoneering equipment is necessary.
Especially the western side is very steep and precipitous. Near the highest point of the western slopes, at location Katsakne, dominates the church of Prophet Elijah. The church is accessible through another dirt road that starts about half a kilometer before our entry into the gorge.
Around the middle of the gorge, next to the dirt road, we meet the church of Saint Savas surrounded by an olive tree wood. Characteristic of the wood of Saint Savas is that it consists of olives found in the wild and not cultivated, enabling us to see how olives are in their natural environment. Besides plants, the gorge hosts important wild- and birdlife.
Continuing towards the sea, the road meets the bed of the ravine and soon reaches the most beautiful part of it; the narrow canyon (Steno Faragi). Here the gorge sides come so close, seeming almost joined. Through this narrow slit passes the road that barely fits a car.
At the exit of the narrow gorge and next to the beach there is the cavernous church of Panagia Tripiti (Virgin Mary built in the cave), after which the canyon takes its name. Apart from Tripiti Gorge, there are more names for the gorge (gorge of Saint Savas, Katsakne or Lavri).