Agios Nikitas is located 65km south of Heraklion, on the east side of the wild and arid Asterousia Mountains. The most common way to get there is to drive in the rugged dirt road that starts from the village Ahendrias and ends at the Monastery of St. Nikitas after 15km. The fascinating route runs along steep cliffs and wild sharp rocks, a typical landscape of the Asterousia Mountains.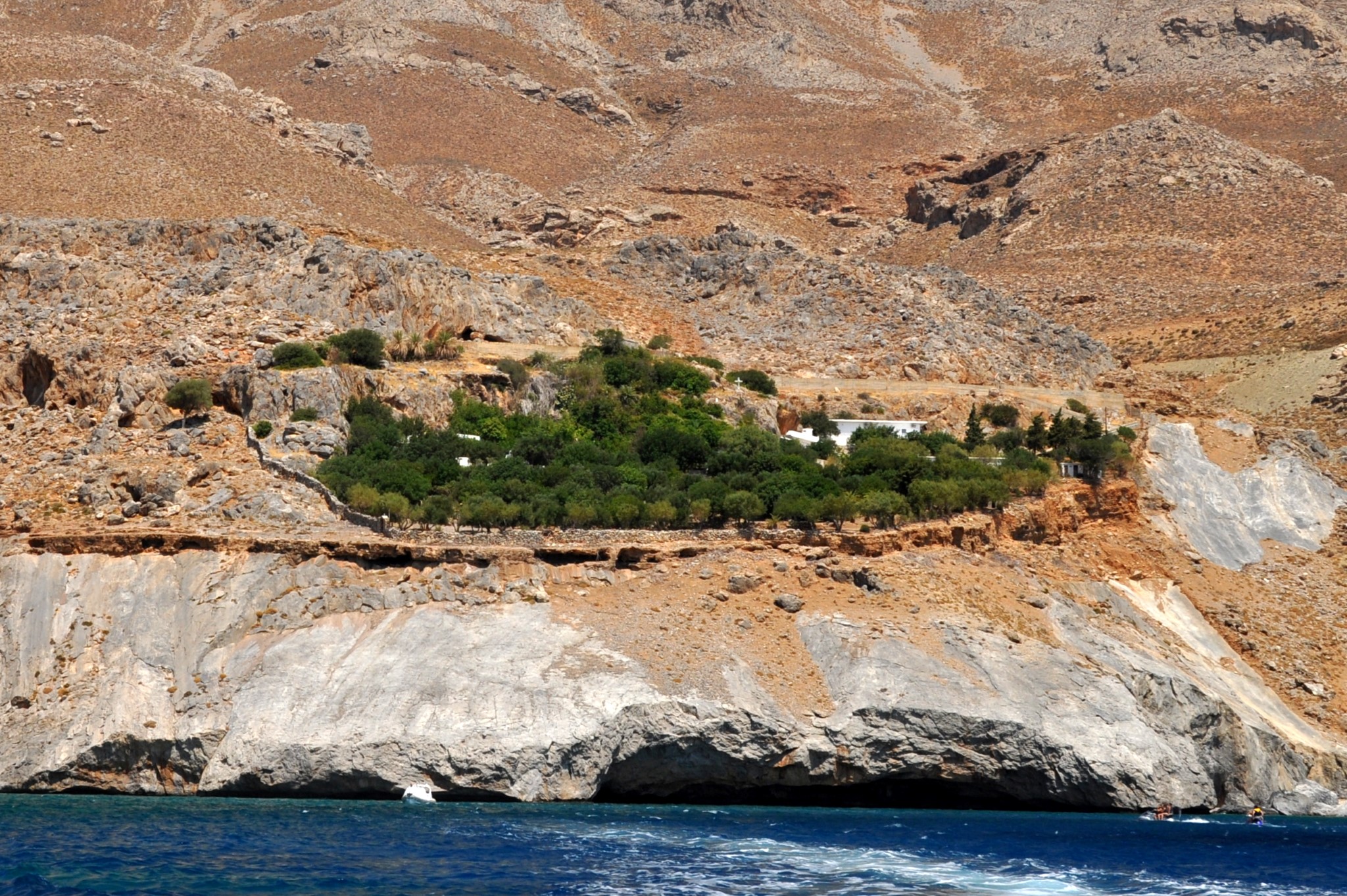 Agios Nikitas monastery from the seaThe monastery was originally a hermitage for monks from the monastery of Koudoumas. It is built on a hill with breathtaking views to the South Cretan Sea. The church of the monastery, dedicated to St. Nikitas, is built in a cave and dates back in 1640. Inside it, you will see some very old frescoes and the smoked roof; according to the legend the roof is blackened due to the attacks of pirates. Moreover, in a small recess inside the church, water flows from and is used as holy water. The climate in the area is so dry, that you can see mango and avocado trees in the gardens of the monastery.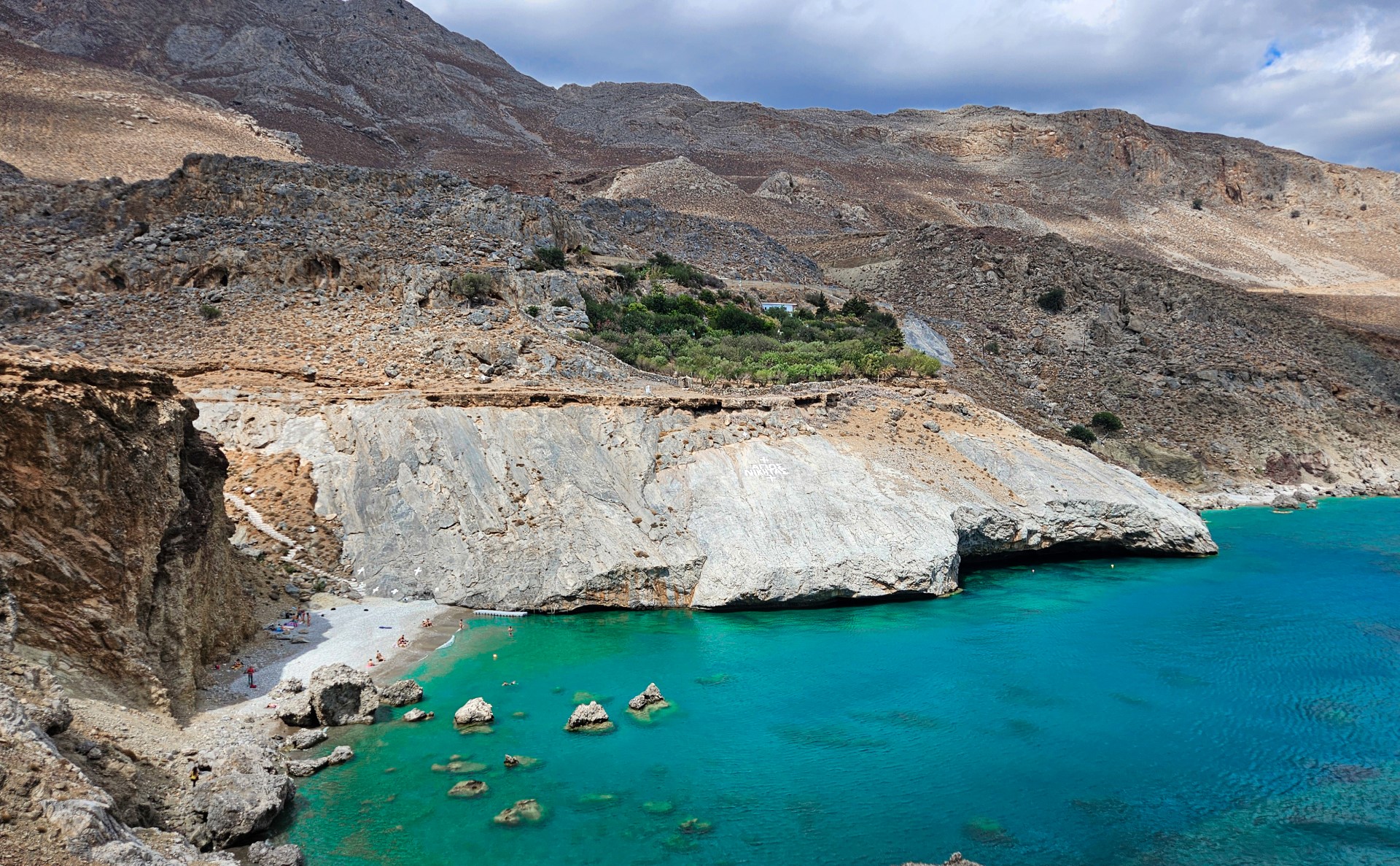 Agios Nikitas beachInside the monastery there is a short path leading to the beach of Agios Nikitas with 230 steps. It is a beautiful pebbly beach with crystal clear and deep green waters. It is isolated and far from the comforts of the touristic areas. If you're a fan of nudism, you must remember that nudism near monasteries is considered offensive to the monks.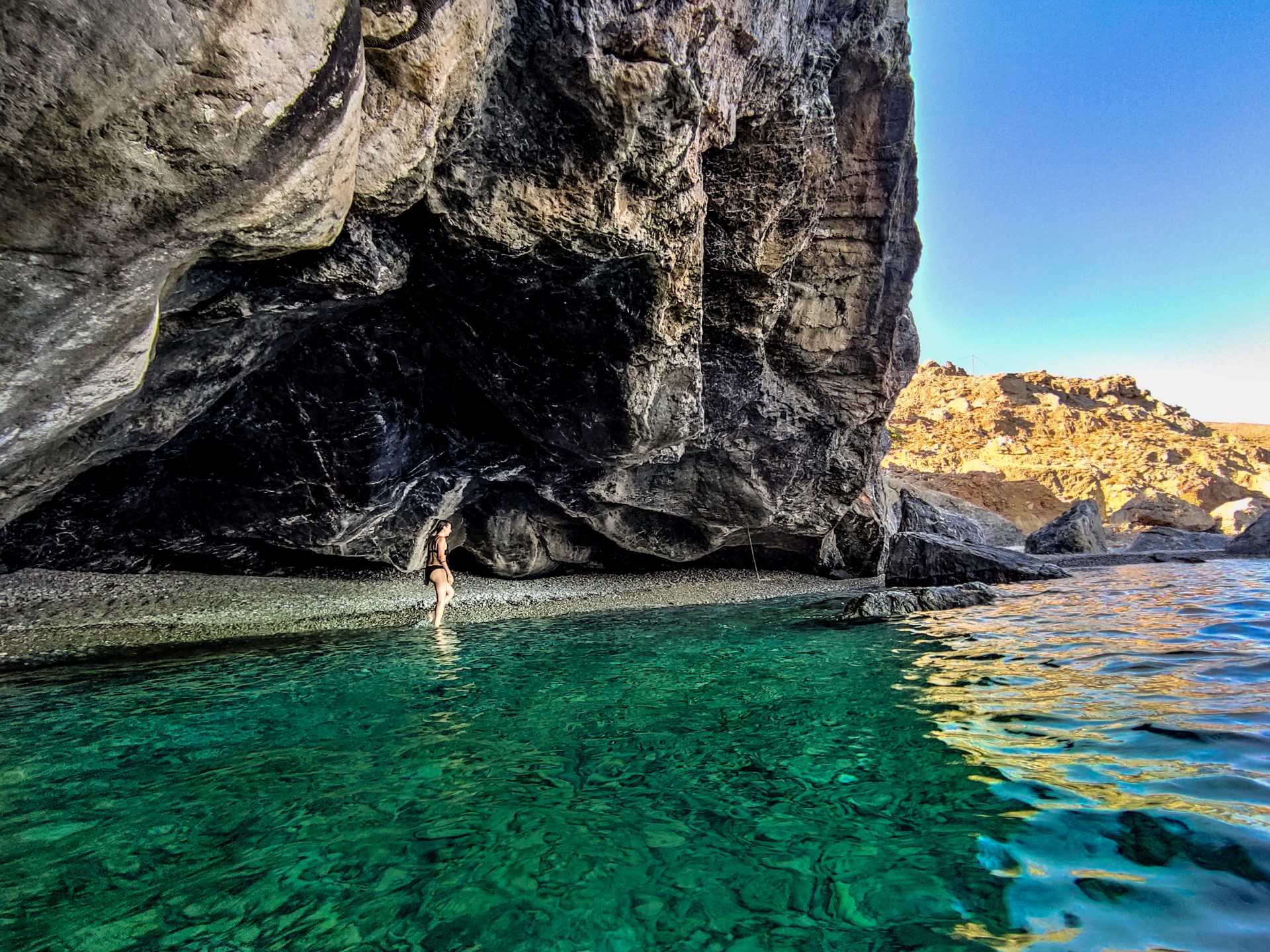 Kalogerou Arolithos beachThere is a second twin beach east of the main beach, that is mainly accessible by boat or swimming, called Kalogerou Arolithos. The two beaches are separated by a huge smooth and steep rock, on which the legend says that there are the footprints of Saint Nikitas horse.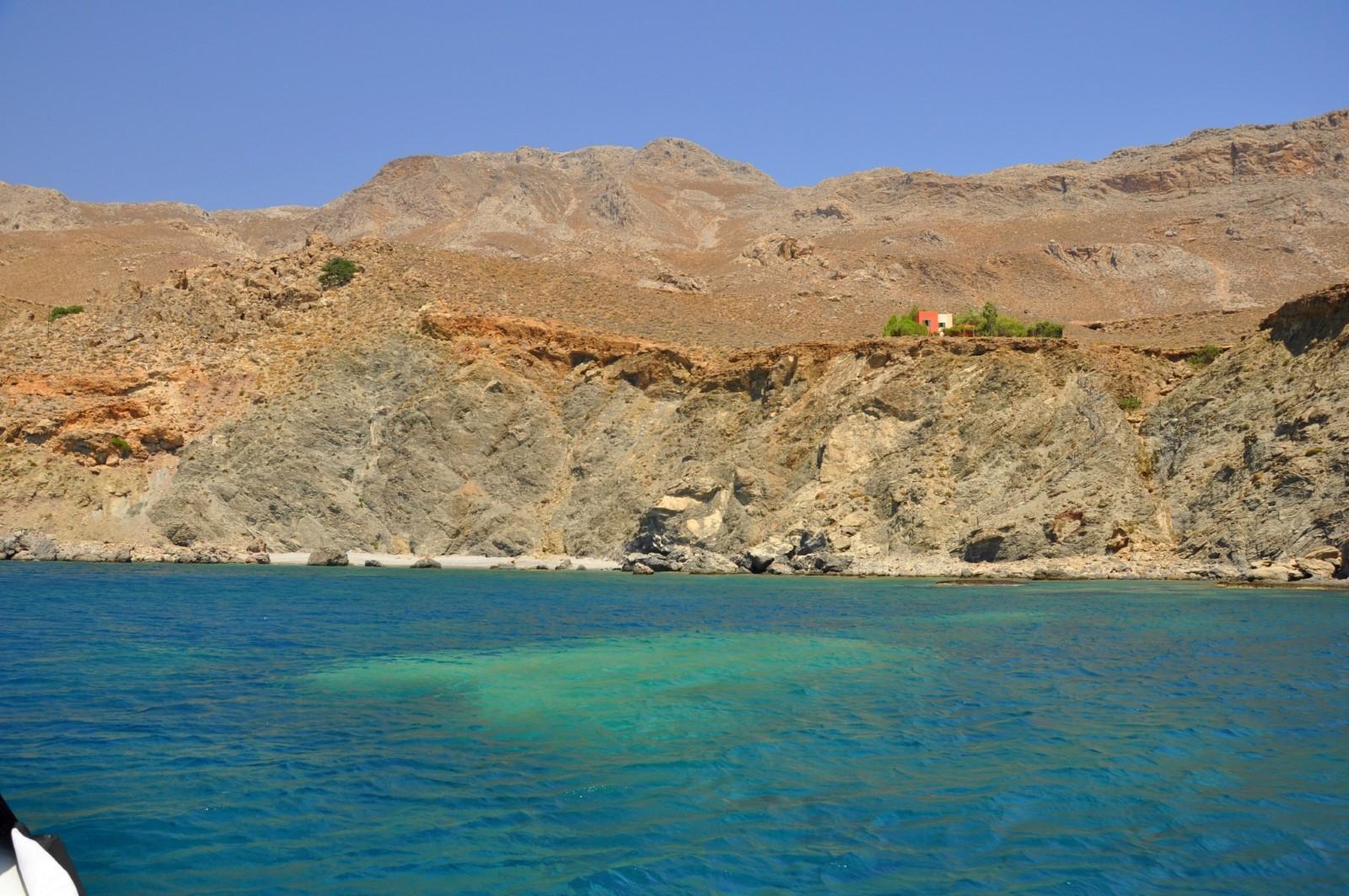 Hiromili beachA few meter further to the east, there is a small cottage house with a small pebbly beach just below it. You can access this beach via a small trail with staircases that starts from the house. This beach is called Hiromili (i.e. hand mills) and is almost always empty and secluded.
Moreover, if you walk west of the main beach, you will soon reach the cape Gerani with a lonely palm tree overlooking the vast Libyan Sea.
If you follow the road west of St. Nikitas, after 300m you will find the scenic white-washed chapel of St. Anthony and a small carobwood. Adjacent to the chapel, there is a stream surrounded by palm trees of Theophrastus (Phoenix theophrastis). This is the small palmgrove of Saint Anthony and is the third largest colony of the Cretan date palm in Crete. There are several small isolated coves around this area (called Kalami) where you can swim and fish. Indeed, the entire surrounding area is ideal for fishing. The closest place you can find water and food, besides the monastery is the village Maridaki, 2km to the east.