The Mountain Desert is probably the most beautiful and the most mysterious landscape that one can encounter in Greece, a unique phenomenon in the Northern Hemisphere. The Mountain Desert is the area above 2000m altitude in the heart of the White Mountains (Lefka Ori), where dozens of cone-like peaks called Soros (pile) are met. The highest peak of the White Mountains is Pachnes at 2453m.
Almost all soros peaks have almost all 30-degree angles and they look completely bare of vegetation (this gives the name "desert"). However, there are many plant species that have adapted to this eerie environment. At the base of the stacks dolines reminding of inverted cone are formed.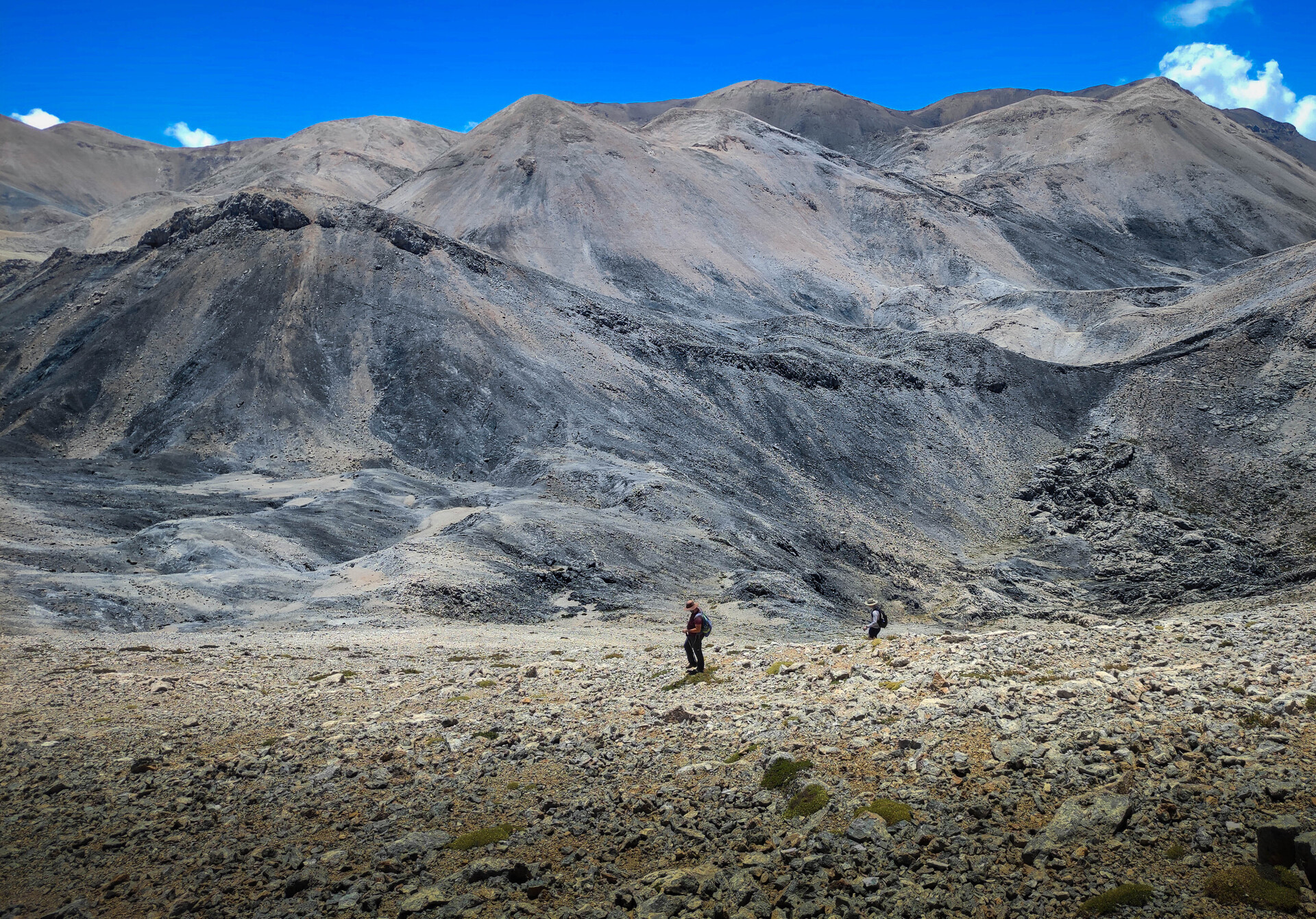 Hiking in the Mountain DesertThe best way to access the area is to drive along the road of Madara (another name for White Mountains) starting from Anopoli, province Sfakia, and reaching the heart of the desert. The same route is used by the shepherds of Madara today to reach their mitata, i.e. the primitive stone built creameries next to the stockyards for milking their flocks in summer and produce the delicious gruyere. When sufficient quantities of cheese are produced (and there is no road back), the cheese is transported by mules to Anopoli.
There are no trails to the top and someone should be a very keen and experienced alpinist so as to attempt hiking or climbing to any local peak, because the ground has infinite cracks and potholes ready to swallow him or her forever. The ascent to the peaks is quite painful and always long, as the gravel and the lack of a stable soil make it even more difficult.
It is noteworthy to mention that during the ascent of Christopher Cheiladakis and Giannis Karkanis, they found a metal pike of a medieval hunting arrow. This discovery is very important because it proves that Sfakians hunted at very high altitudes and much higher than the limit of the forest, at the highest part of the alpine desert, although it was believed that they never went that high.
In winter the desert is covered by several meters of snow which is maintained until mid-summer.