Tholos is located 26km east of Agios Nikolaos and 4km north of the village Kavousi; thus you might also call it Kavoussi beach. The beach is formed at the exit of a fertile valley, surrounded by ancient olive groves and vineyards. The region has faced a very mild touristic development, being ideal for a relaxing holiday. The beautiful beach of Tholos is pebbly and sandy on its west side and hosts a small harbor. There are several tamarisk trees near the beach where you can find shade. There are some rooms to let and taverns around. The water is usually blur with a typical light blue color, due to the underwater springs of fresh water coming from the massif of Thripti mountain (tholos means blurred in Greek)
Legameni CAPE beaches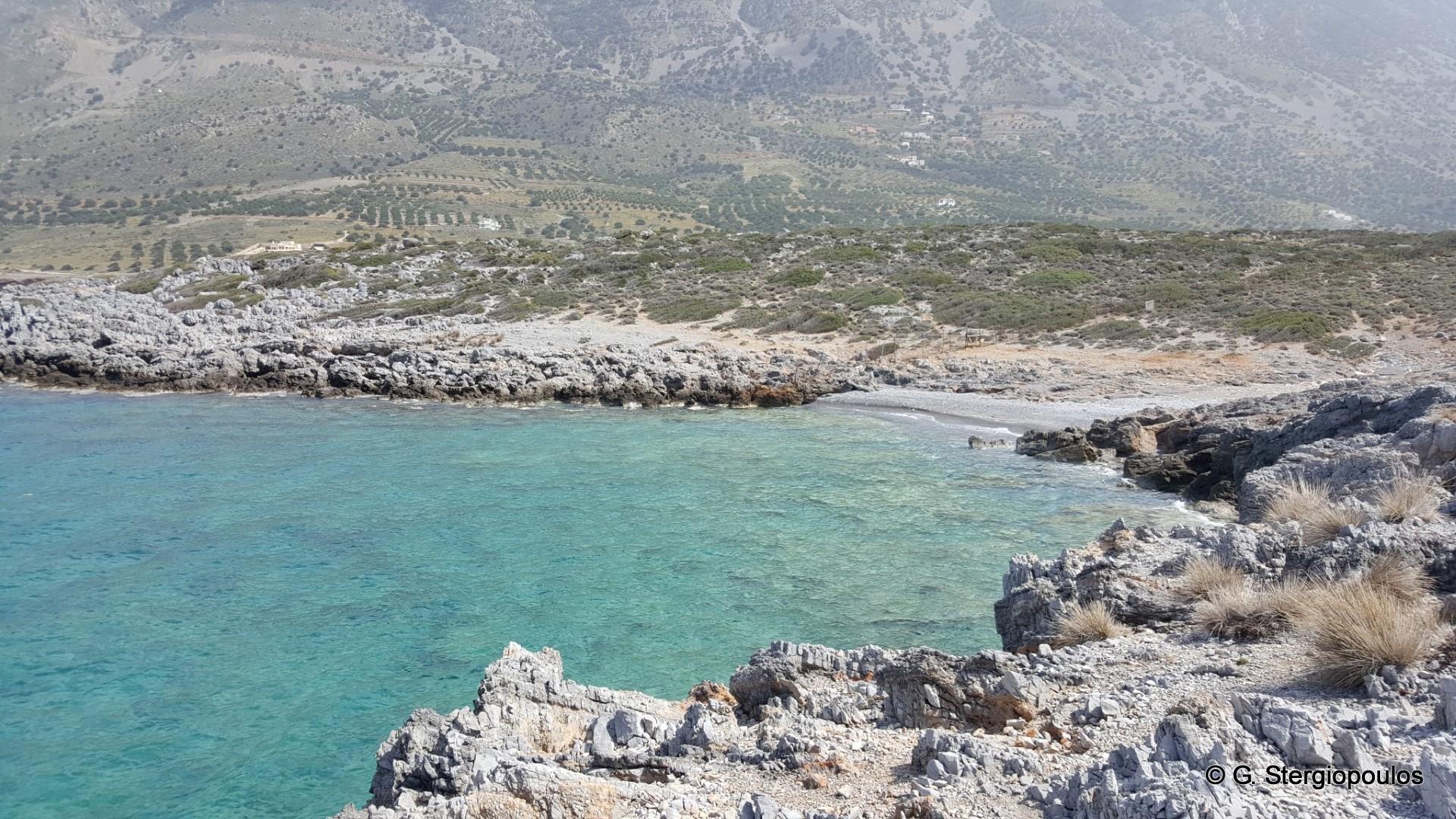 Legameni beaches A few meters north of the small harbour of Tholos, two dry small streams form two tiny pebbly beaches are formed. They are the small beaches of Legameni, named after the homonym cape of the area.
It is interesting to see that there are aquatic plants coming out from the rocky grounds, depicting that there is fresh water in the underground.
Both beaches have great views to the wild cliffs of Malavra, east of Tholos beach.
Malavra beach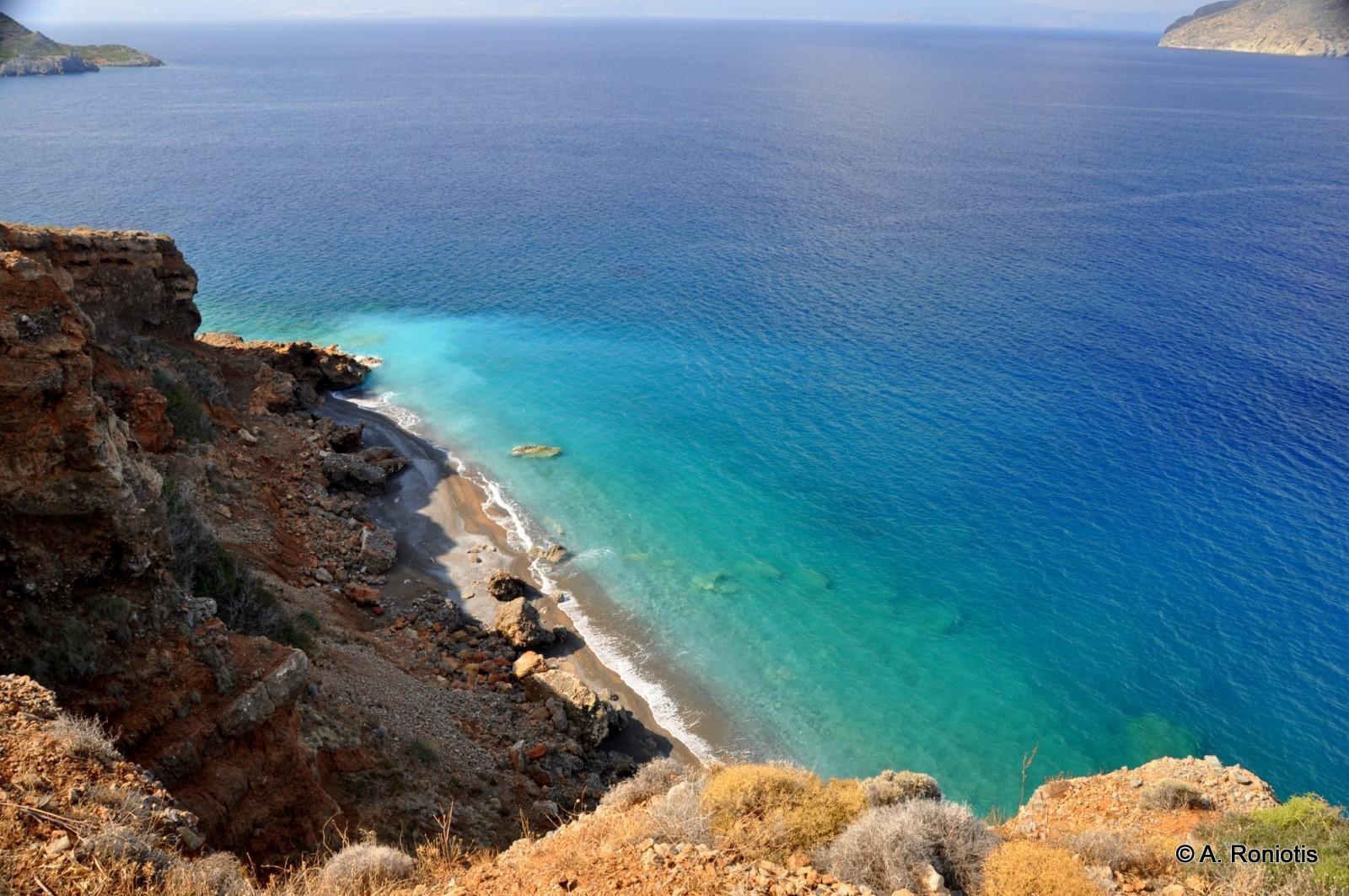 Malavra beach 2km east of Tholos, you'll meet the secluded beach of Malavra, surrounded by high cliffs. The beach is accessible only on boat and is generally affected by the north winds.
Till recently you could access it by walking from the nearby station for exploiting the fresh water springs of Malavra, accessed by the dirt track from Tholos beach. However, on the way a gate has been placed to keep visitors away.
Surroundings and Sightseeing
Kavoussi is one of the most interesting and unknown regions of Crete. If you come here you must explore the surrounding area, which is full of archaeological sites, natural beauties and traditional villages.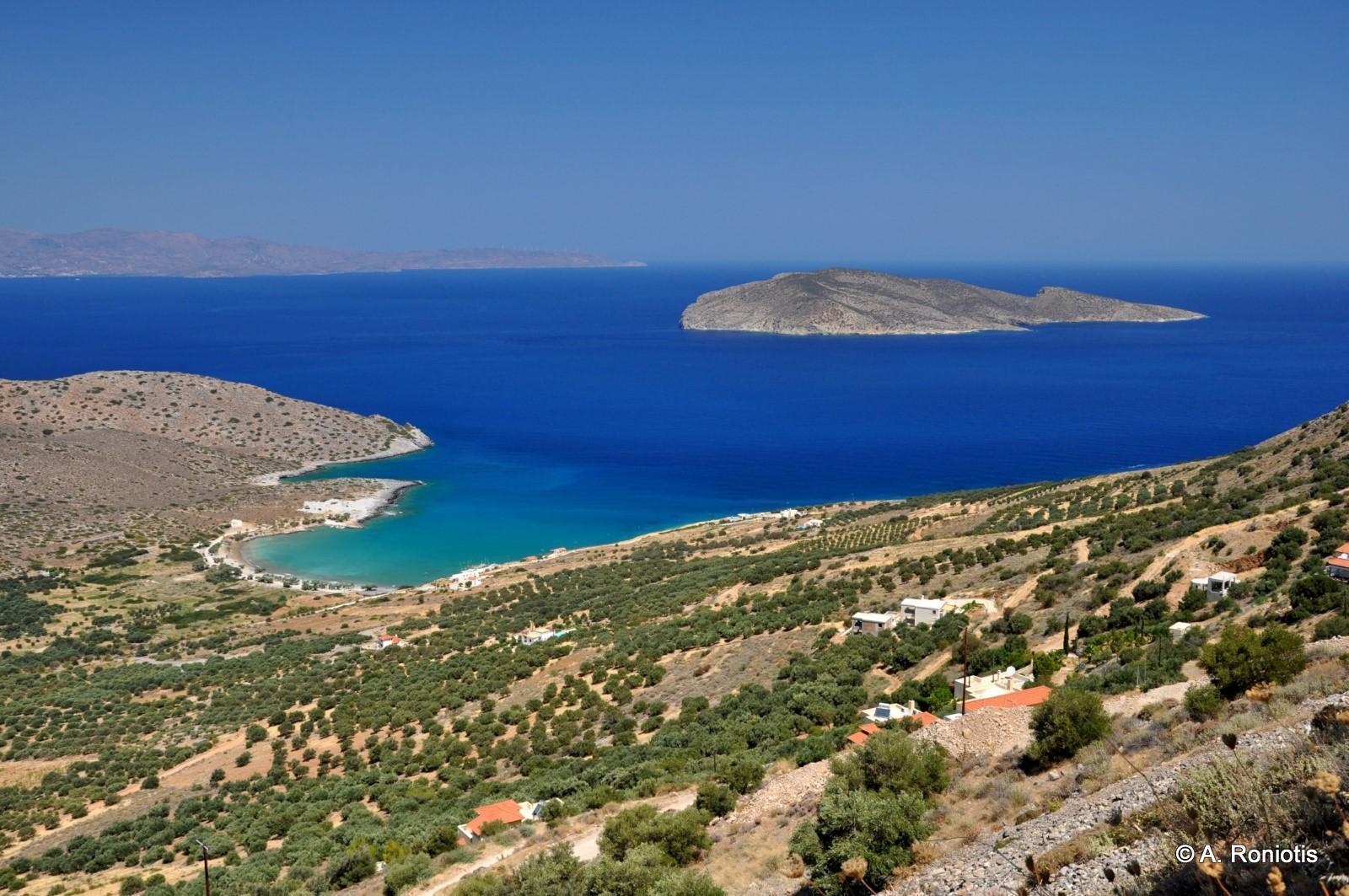 Psira isletPsira Island, opposite Tholos, was a major Minoan harbor. Psira, which can be visited by boat from the nearby Mochlos, hosts a great Minoan settlement. The most important finding of Psira are the carved murals found on a wall. The murals have been transferred to the Archaeological Museum of Heraklion.
West of Tholos it is worth visiting the old frescoed chapel of St. Anthony. Then you can stroll to Kavoussi and walk in the village, built near the outlet of the beautiful gorge Mesonas. In the central square you will see the Venetian church of St. George with Byzantine architecture and beyond you will see the Temple of the Twelve Apostles at Ligaras.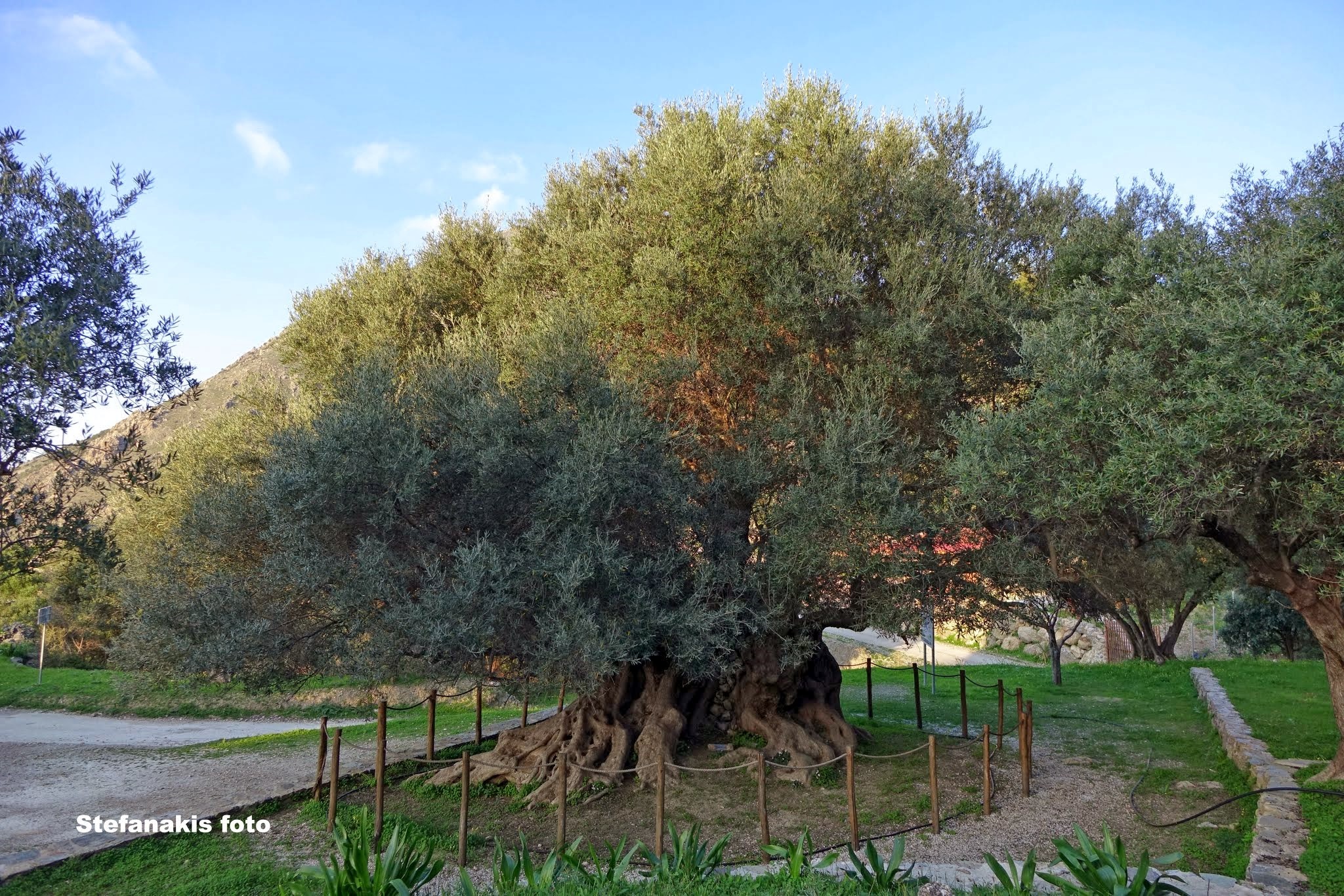 The monumental olive tree of Azorias The archaeological site of Azorias, 2km east of Kavoussi, hosts one of the most impressive monuments of nature, a living witness of all historical periods of Crete. This monument is nothing more than an olive-tree being 3500+ years old, the oldest surviving in the world. The tree has been declared as a protected monument and you will be impressed by its huge perimeter. Indeed, the tree was used for the crowning of the first winner of the Women's Marathon in the Olympic Games in Athens (2004). 2km south of the monumental olive, you will find the canyons of Mesonas and Havgas, some of the wildest in East Crete.
Besides the above, it is worth visiting the Minoan settlements in sites Vrondas and Kastro, the ancient copper workshop of the Minoan period in the Chrysokamino area (on the coasts east of Agriomandra bay) and the adjacent cave Theriospilios with the very interesting decor. To the eastward of Theriospilios, you will also find the minoan settlement Chylopites.