Fragokastelo beach in Sfakia Province
Visit the beach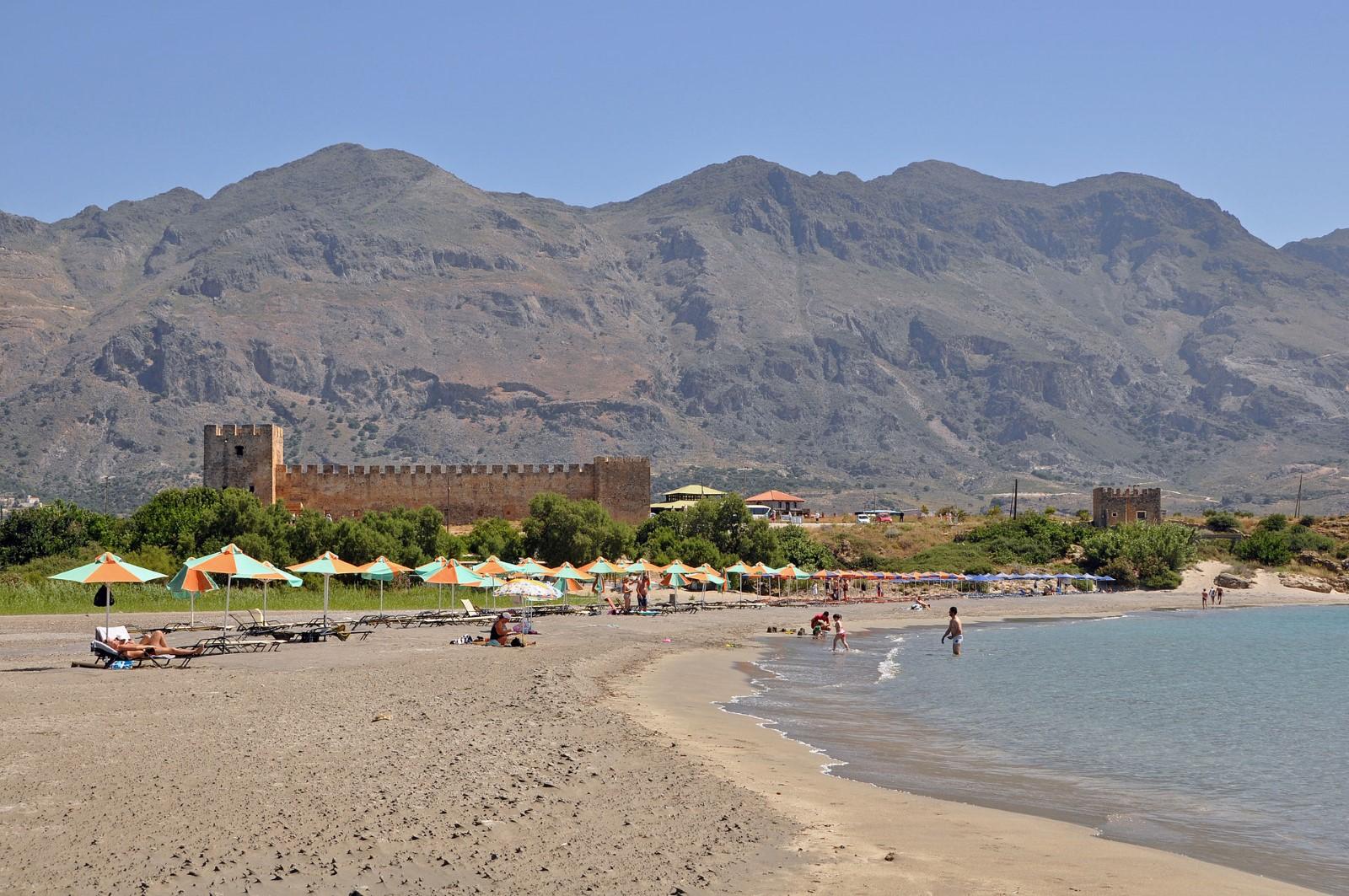 Glika Nera beach in Sfakia Province
Visit the beach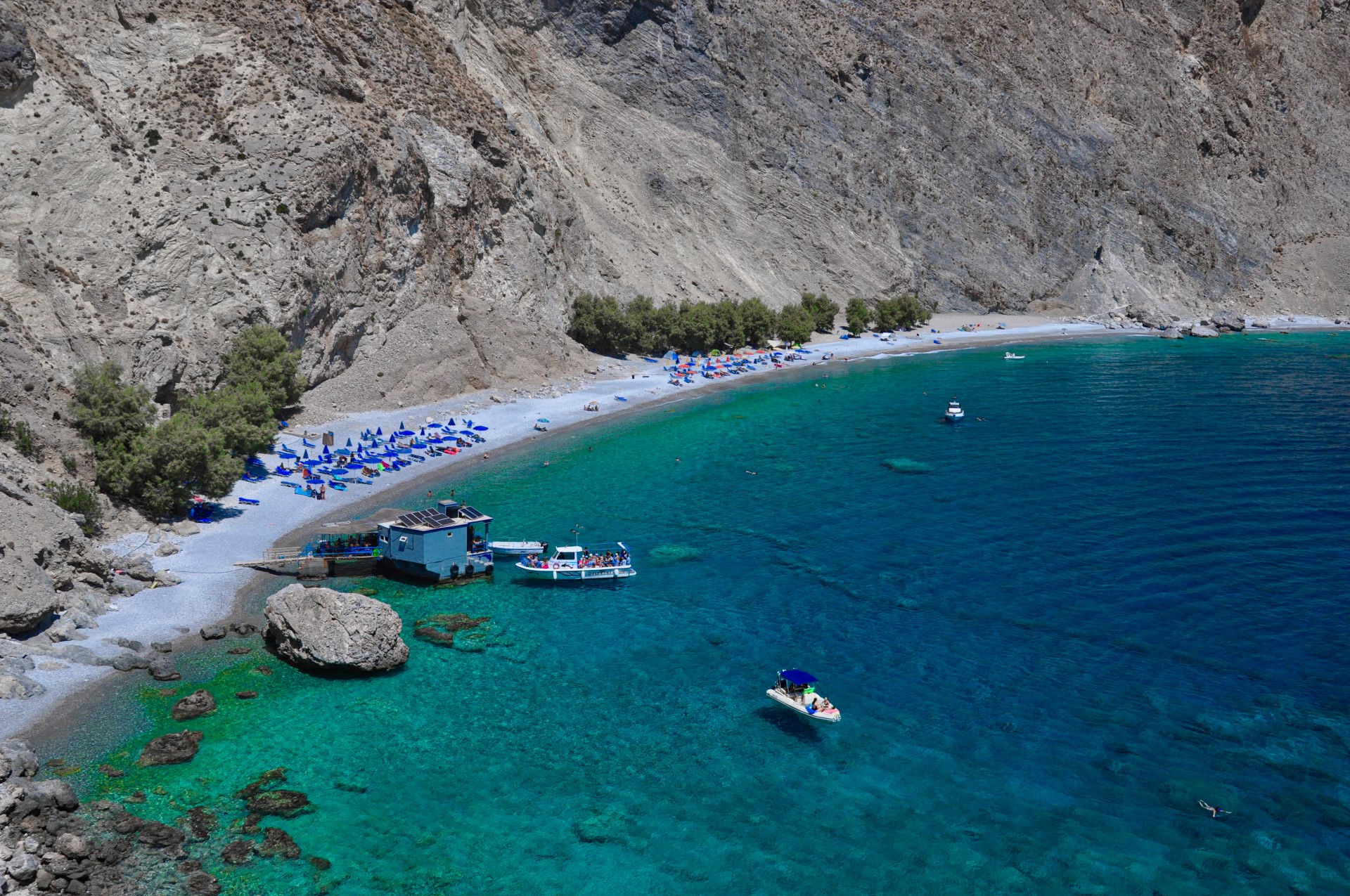 Domata beach in Sfakia Province
Visit the beach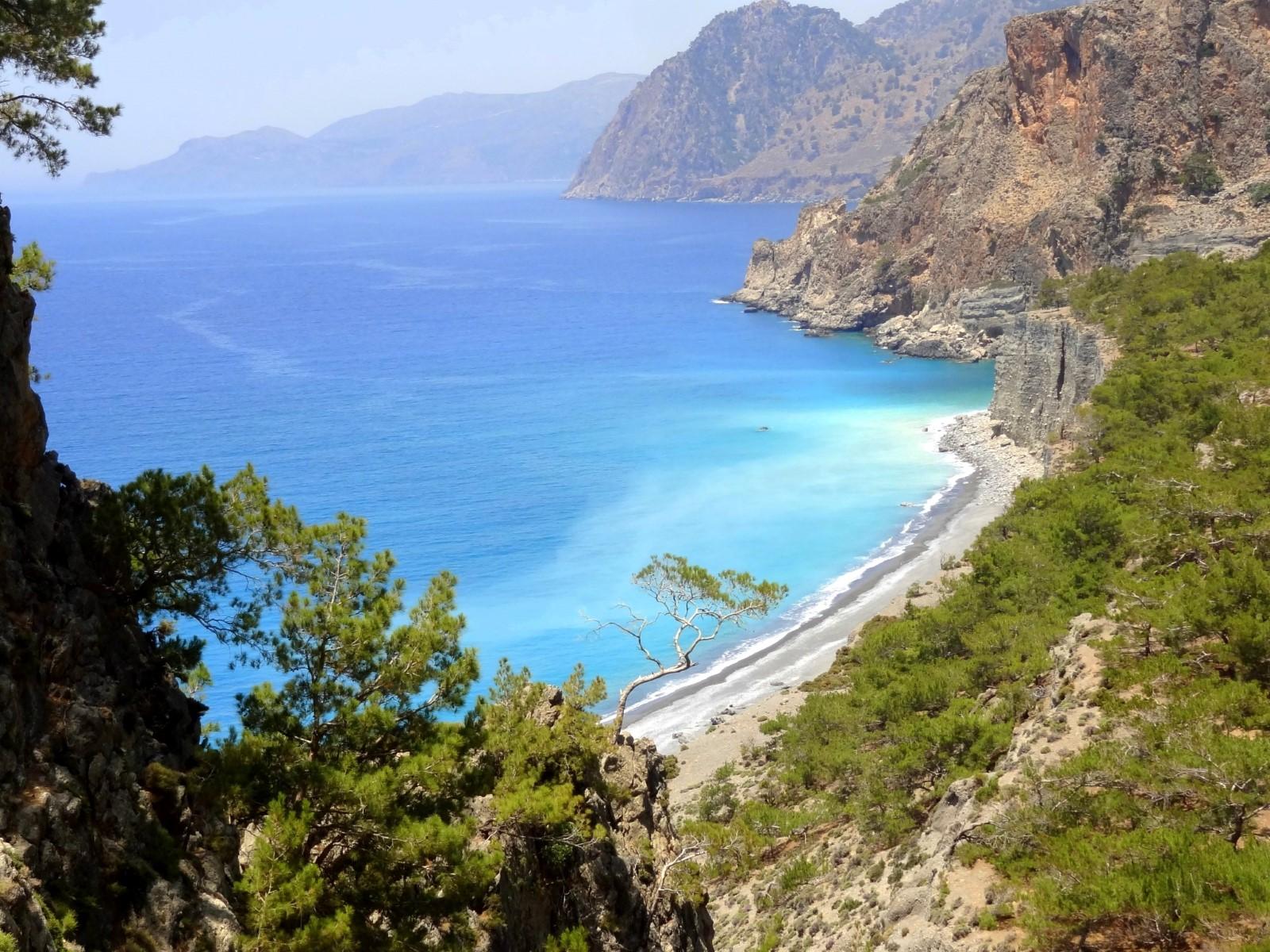 Kedrodasos beach in West Crete
Visit the beach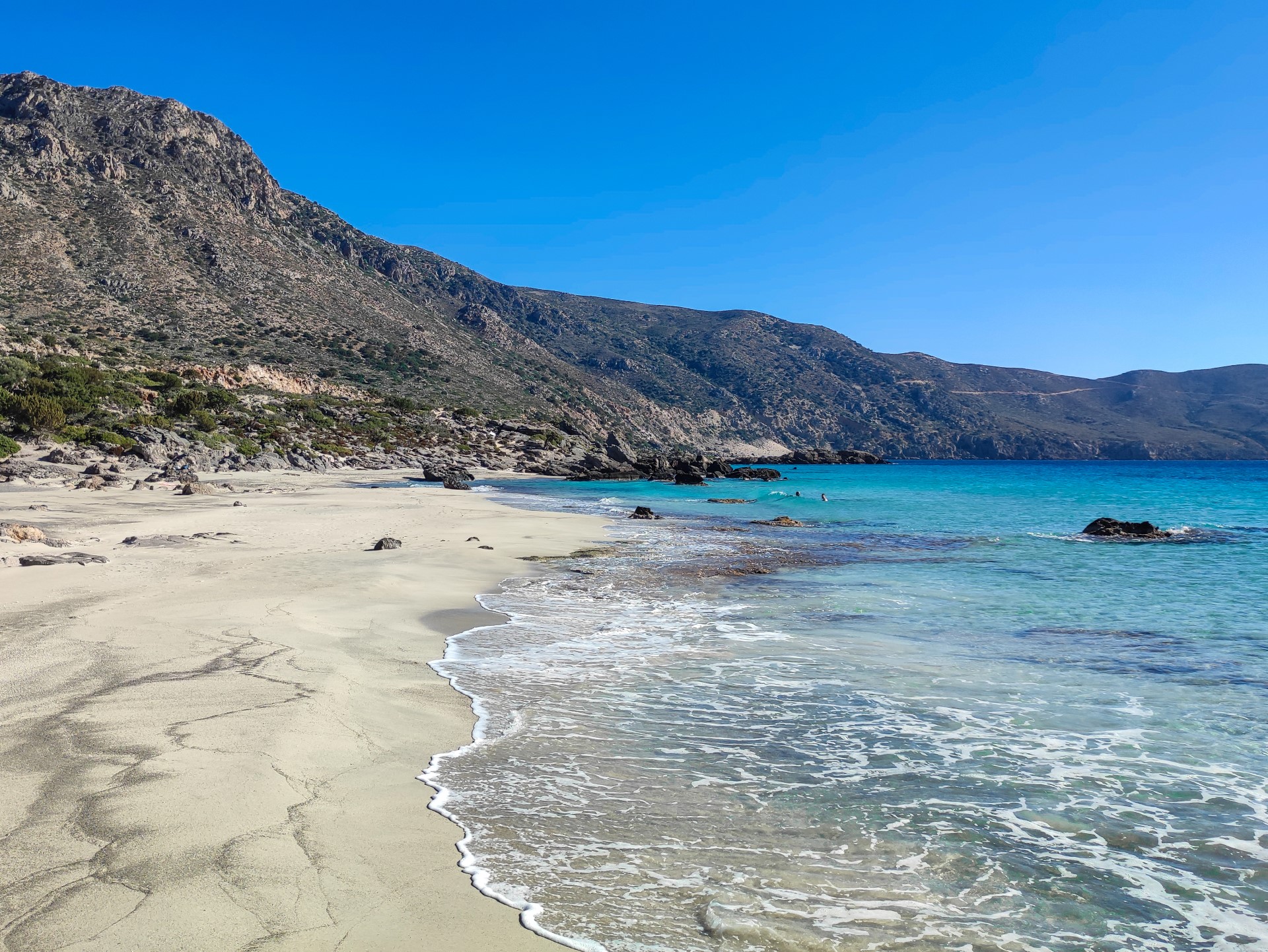 Elafonisi beach in West Crete
Visit the beach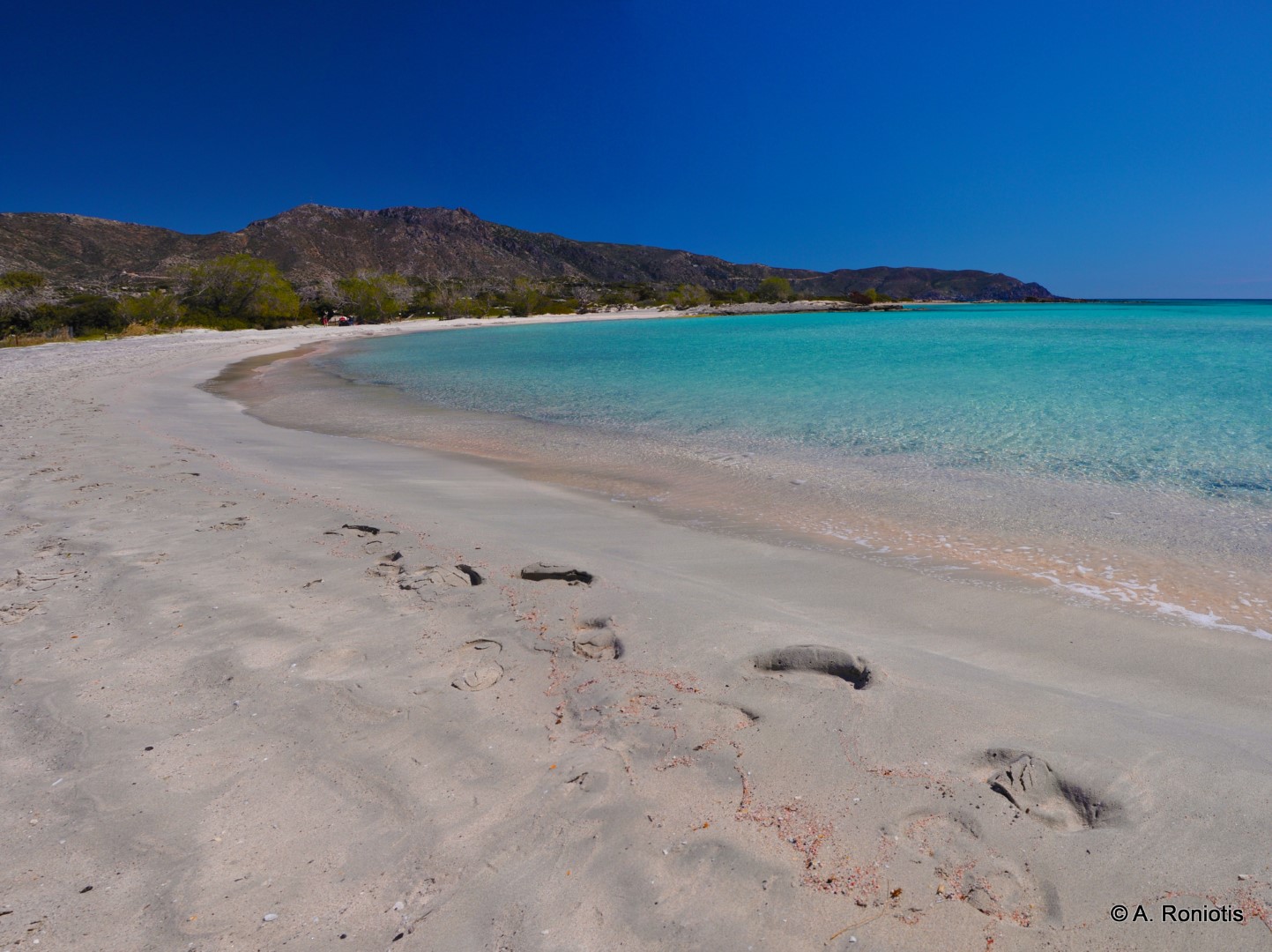 Falassarna beach in West Crete
Visit the beach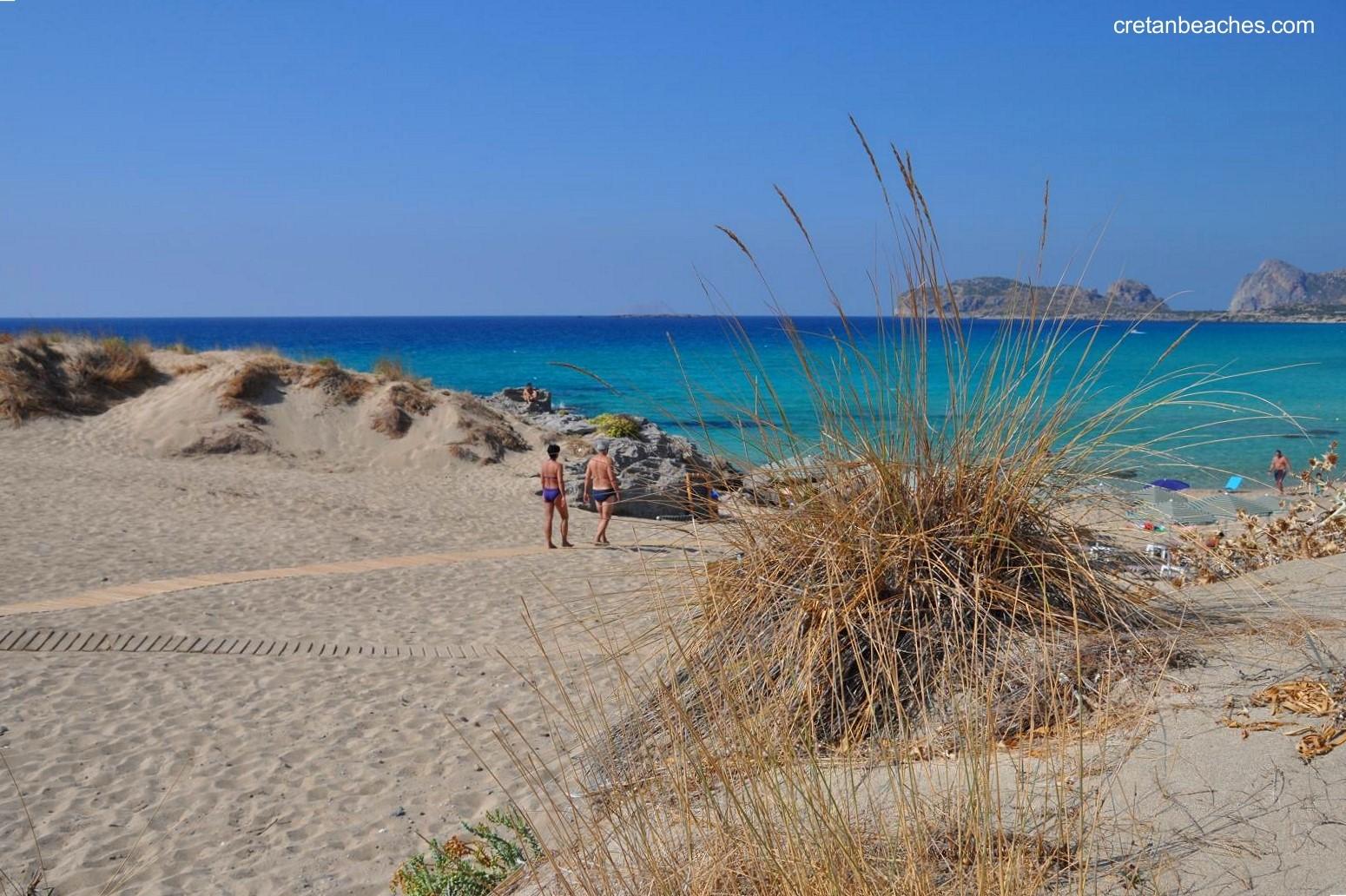 Balos beach in West Crete
Visit the beach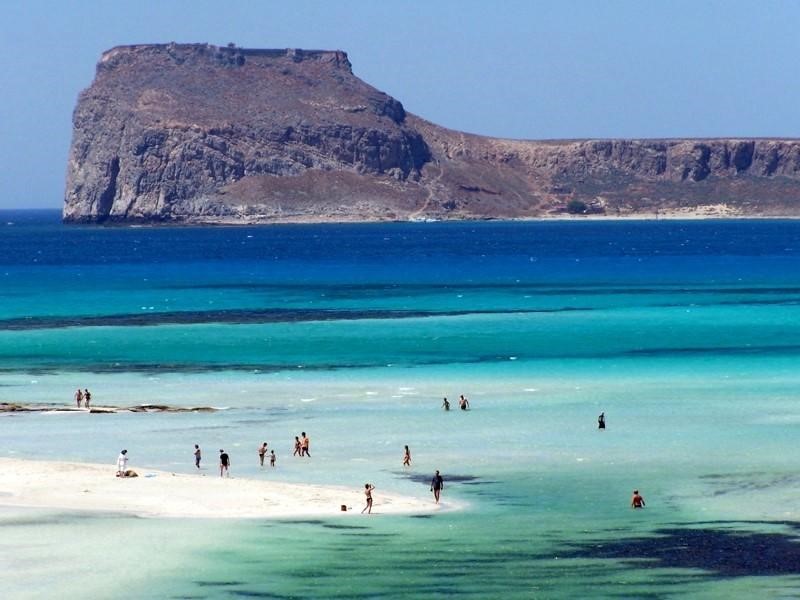 Agiannis beach in Gavdos island
Visit the beach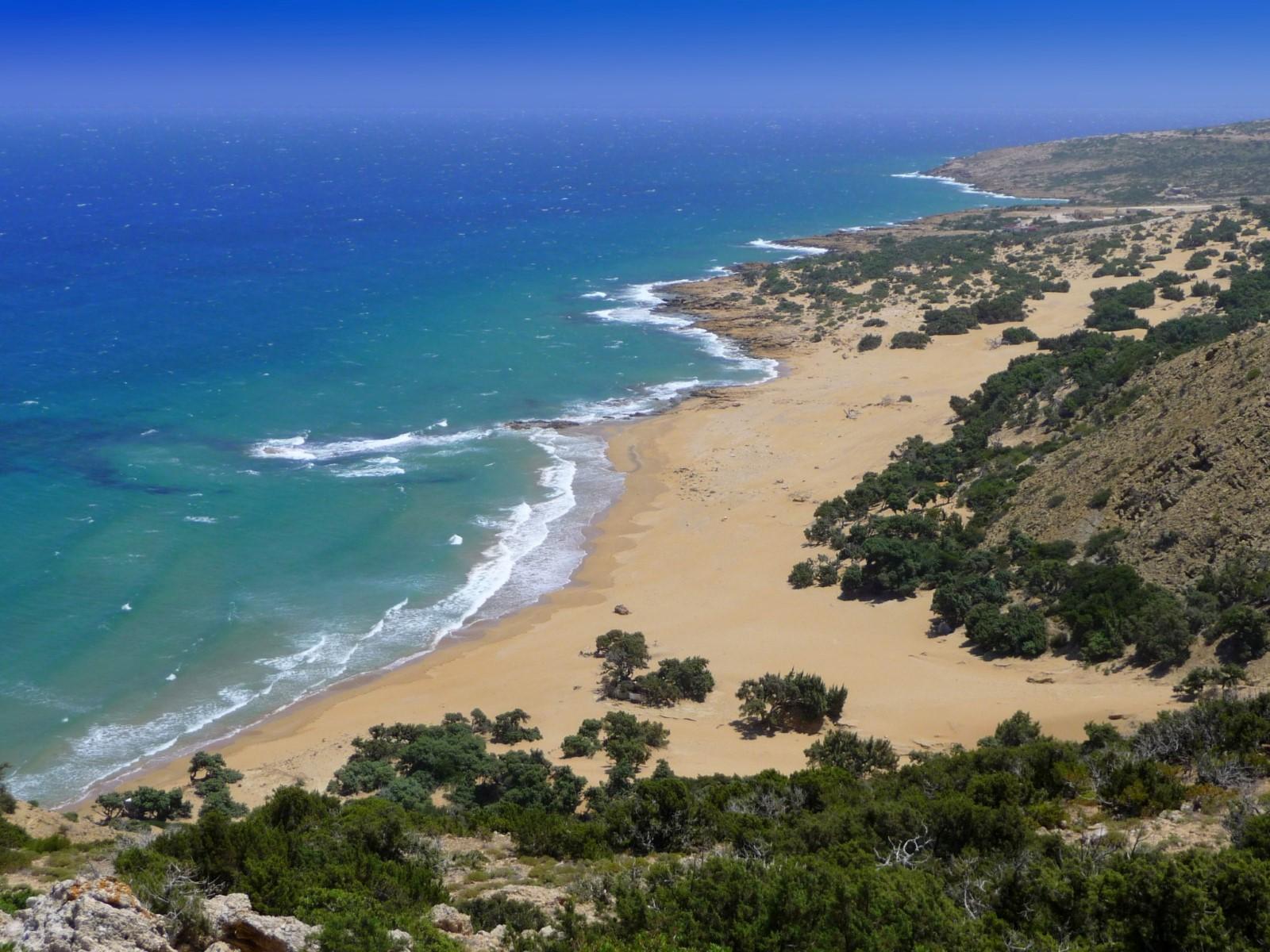 Sandhills beach in Agios Pavlos
Visit the beach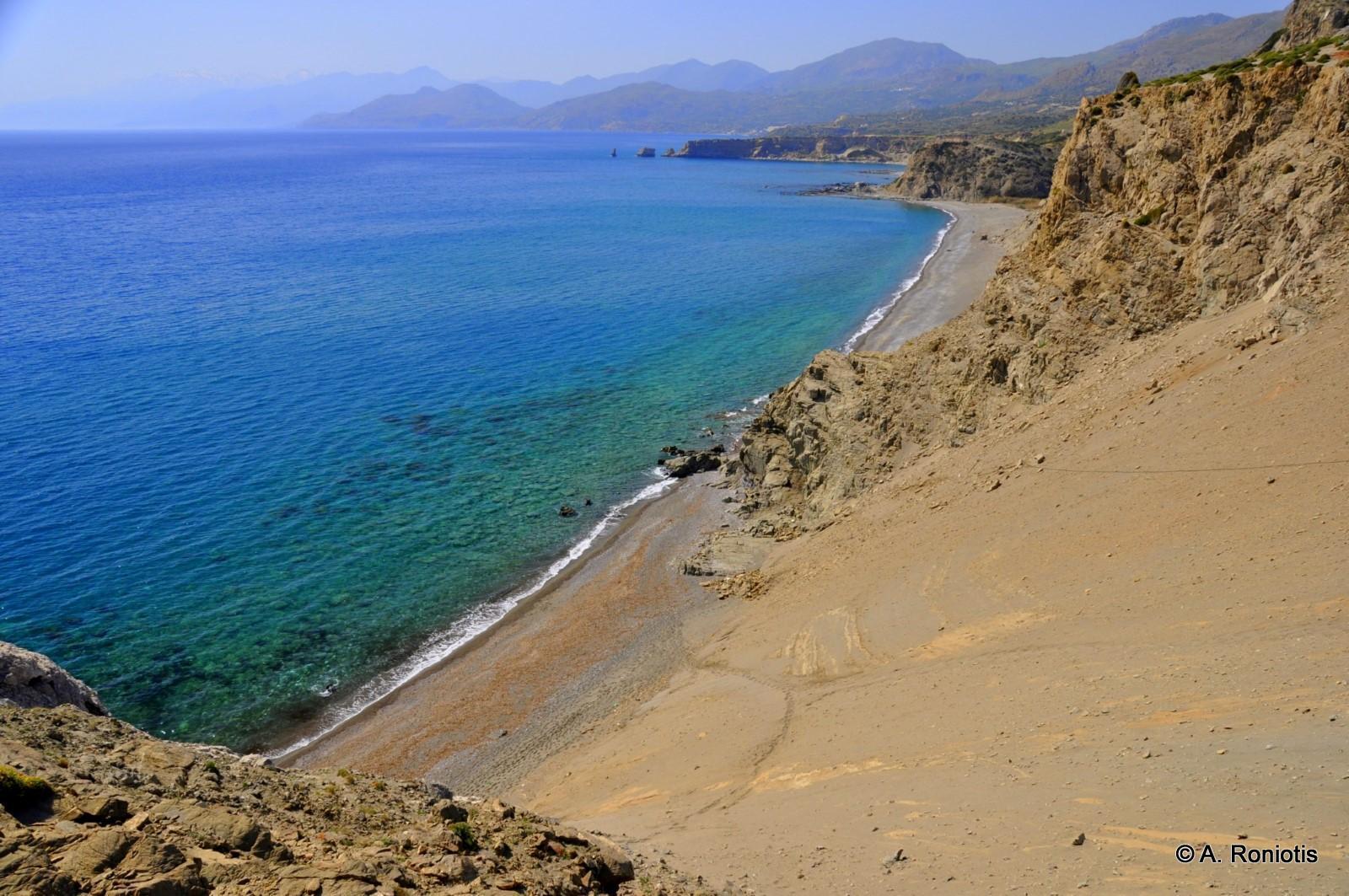 Souda beach by Plakias
Visit the beach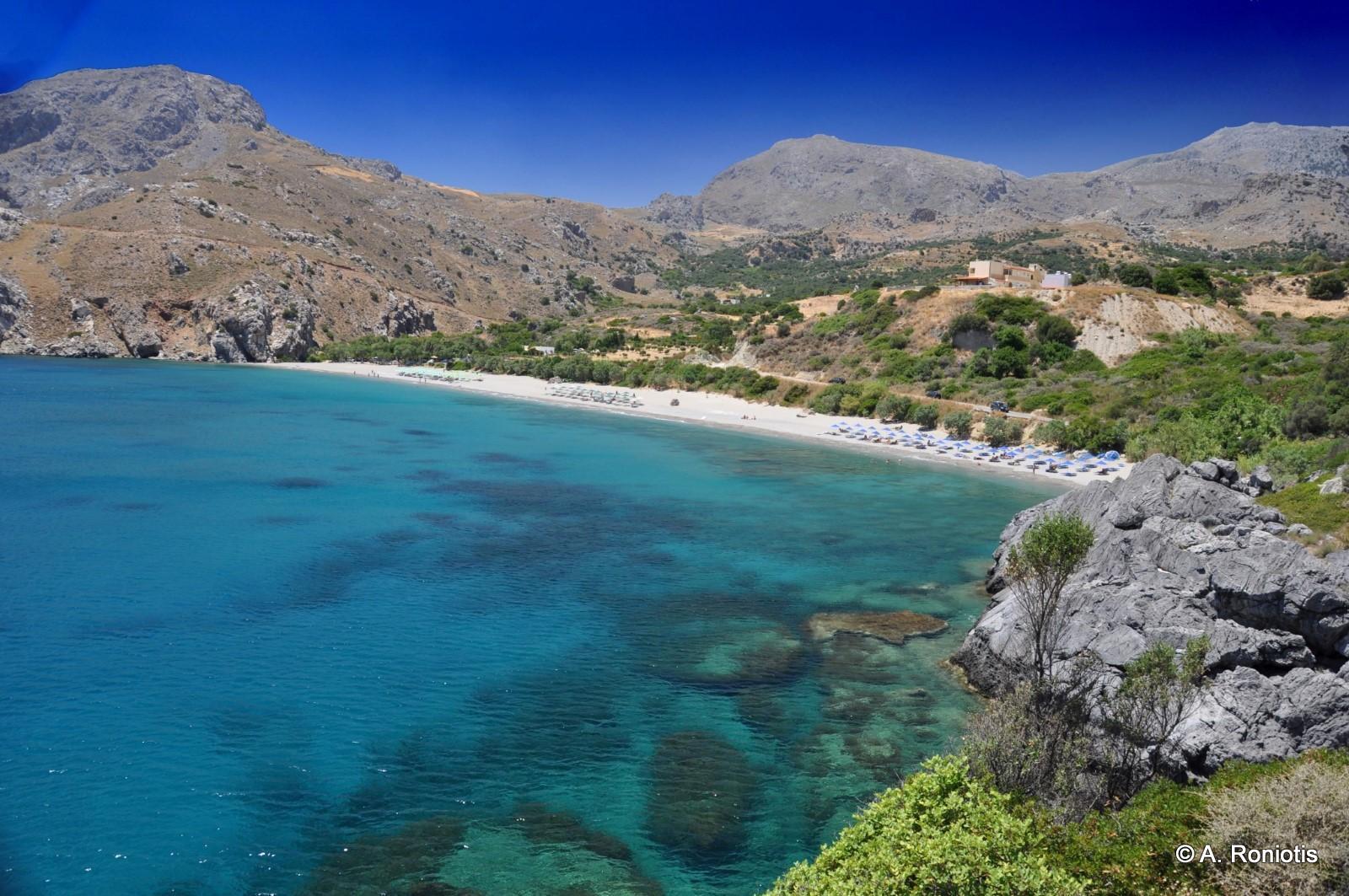 Tripiti beach at Range Asterousia
Visit the beach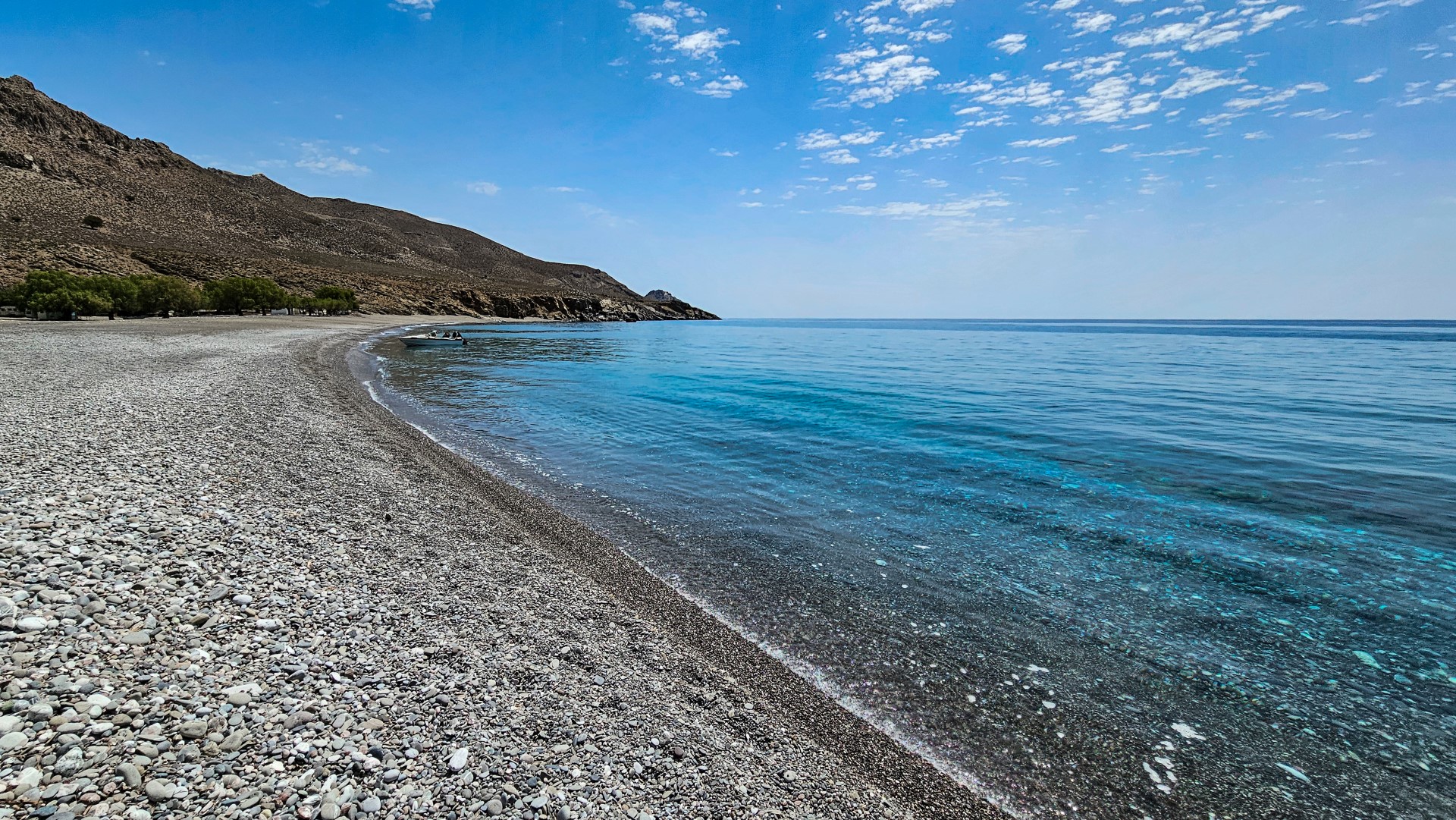 Agiofarago beach in Asterousia Range
Visit the beach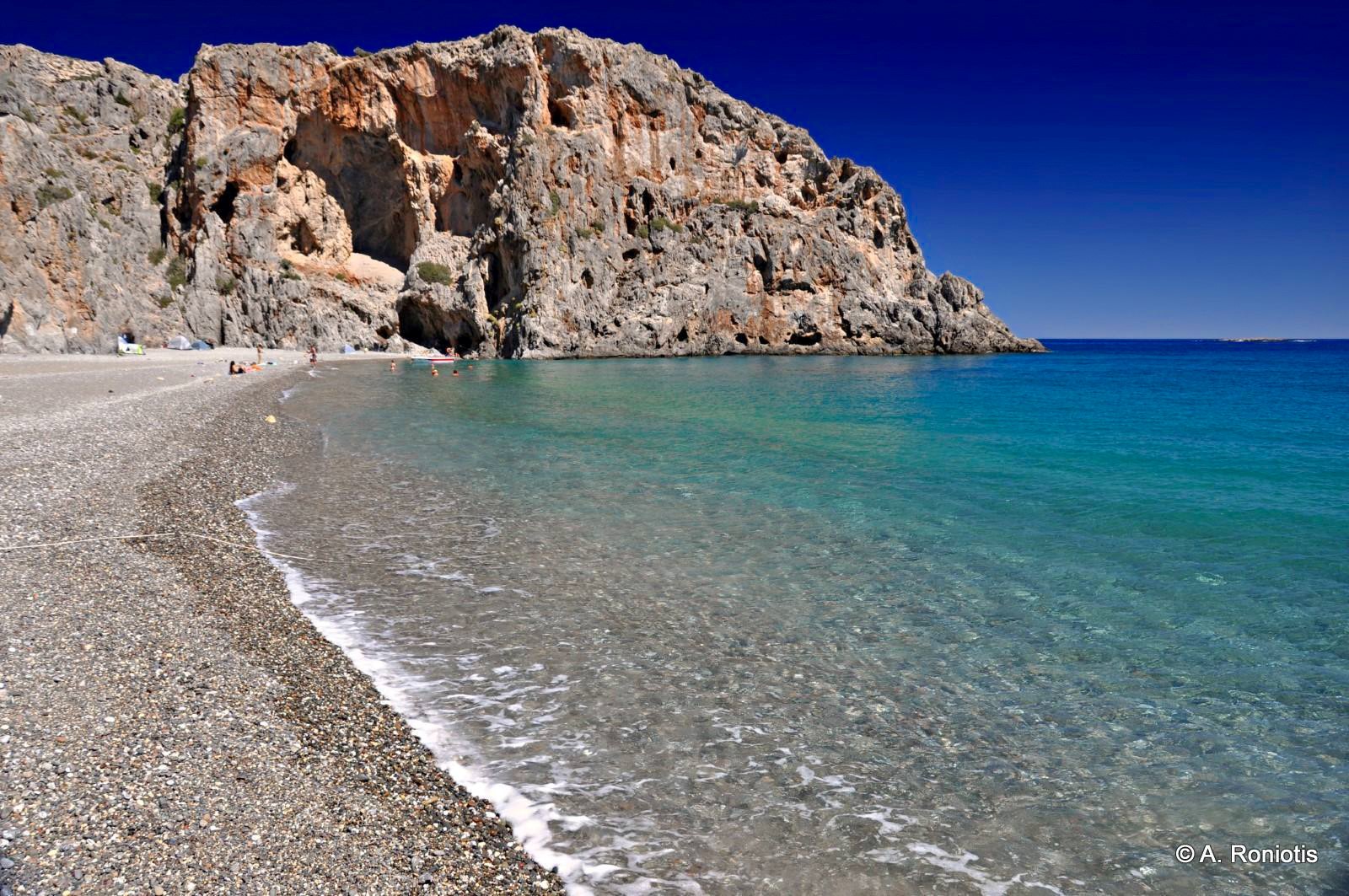 Kommos beach in Messara plane
Visit the beach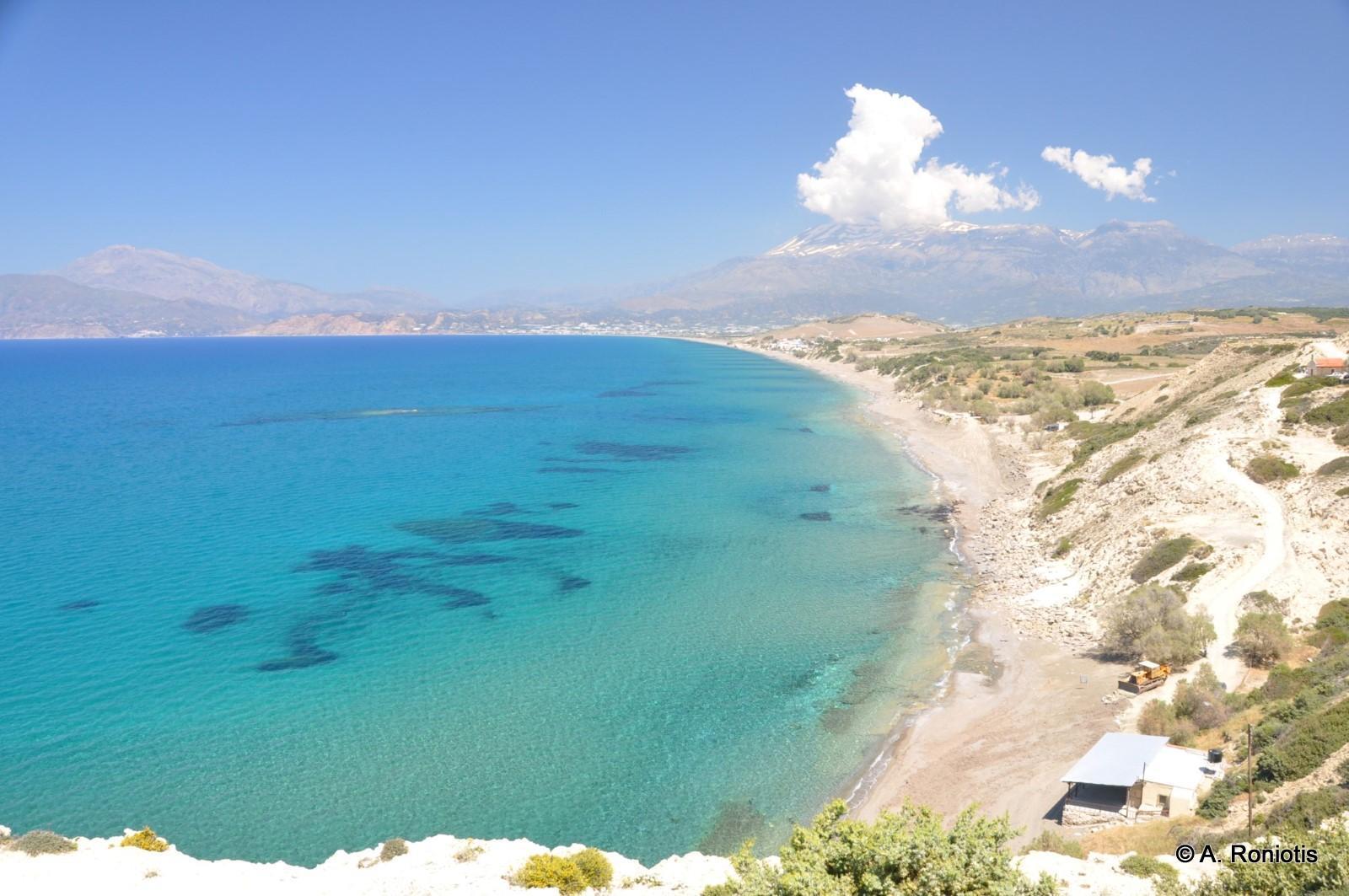 The beaches in Chrissi island
Visit the beach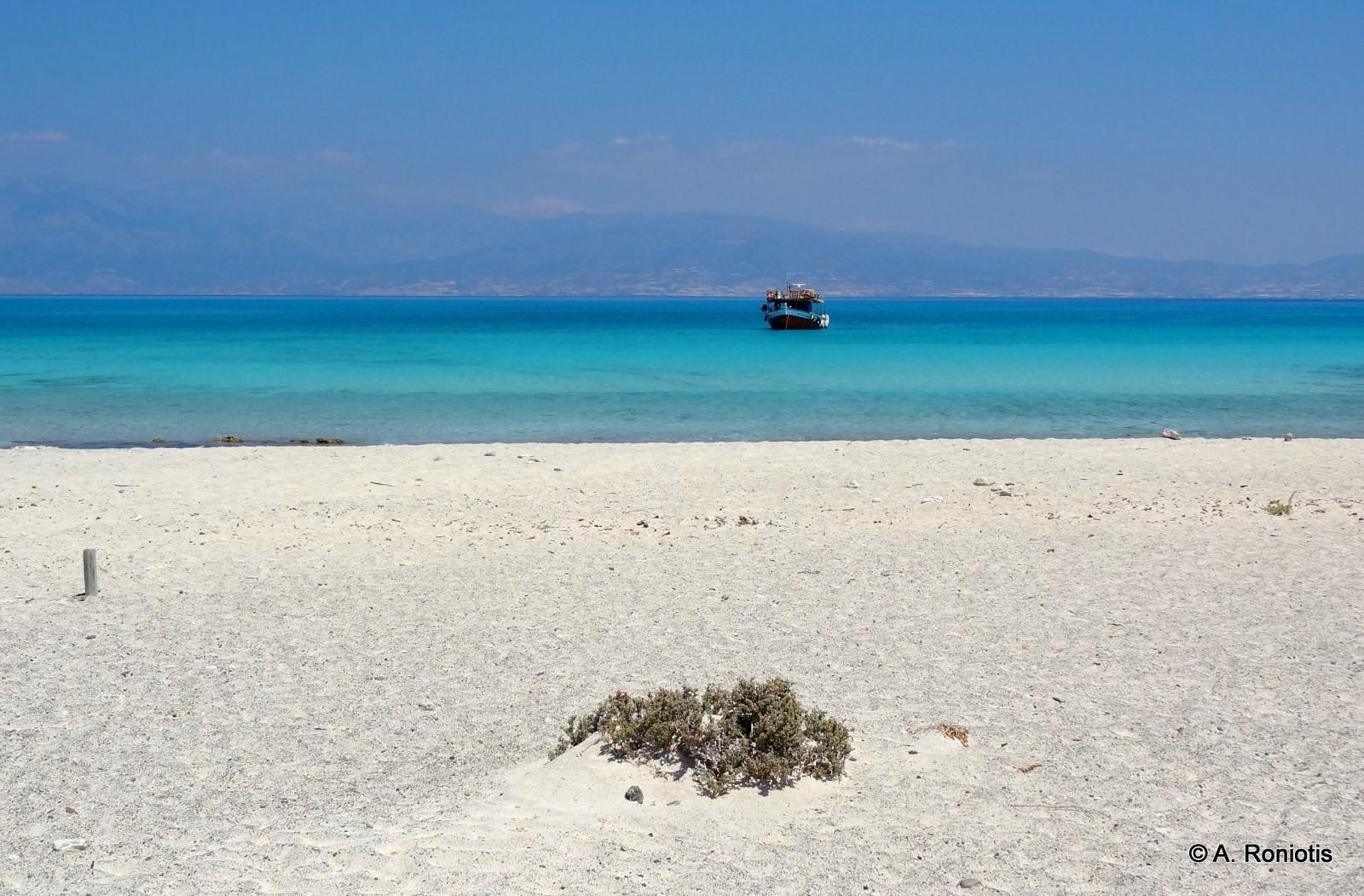 Agia Fotia beach in Ierapetra
Visit the beach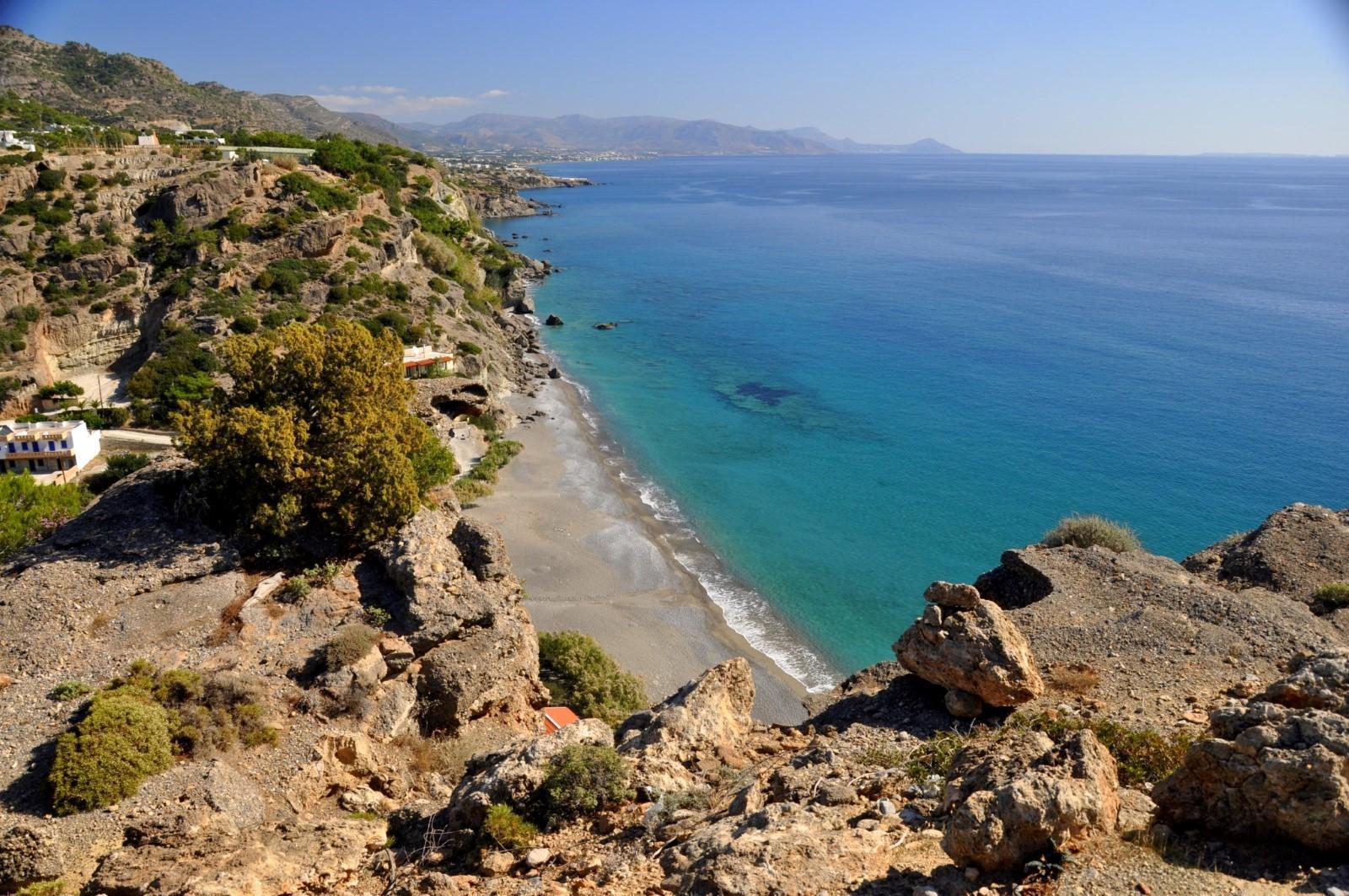 Alona beach in Xerokambos
Visit the beach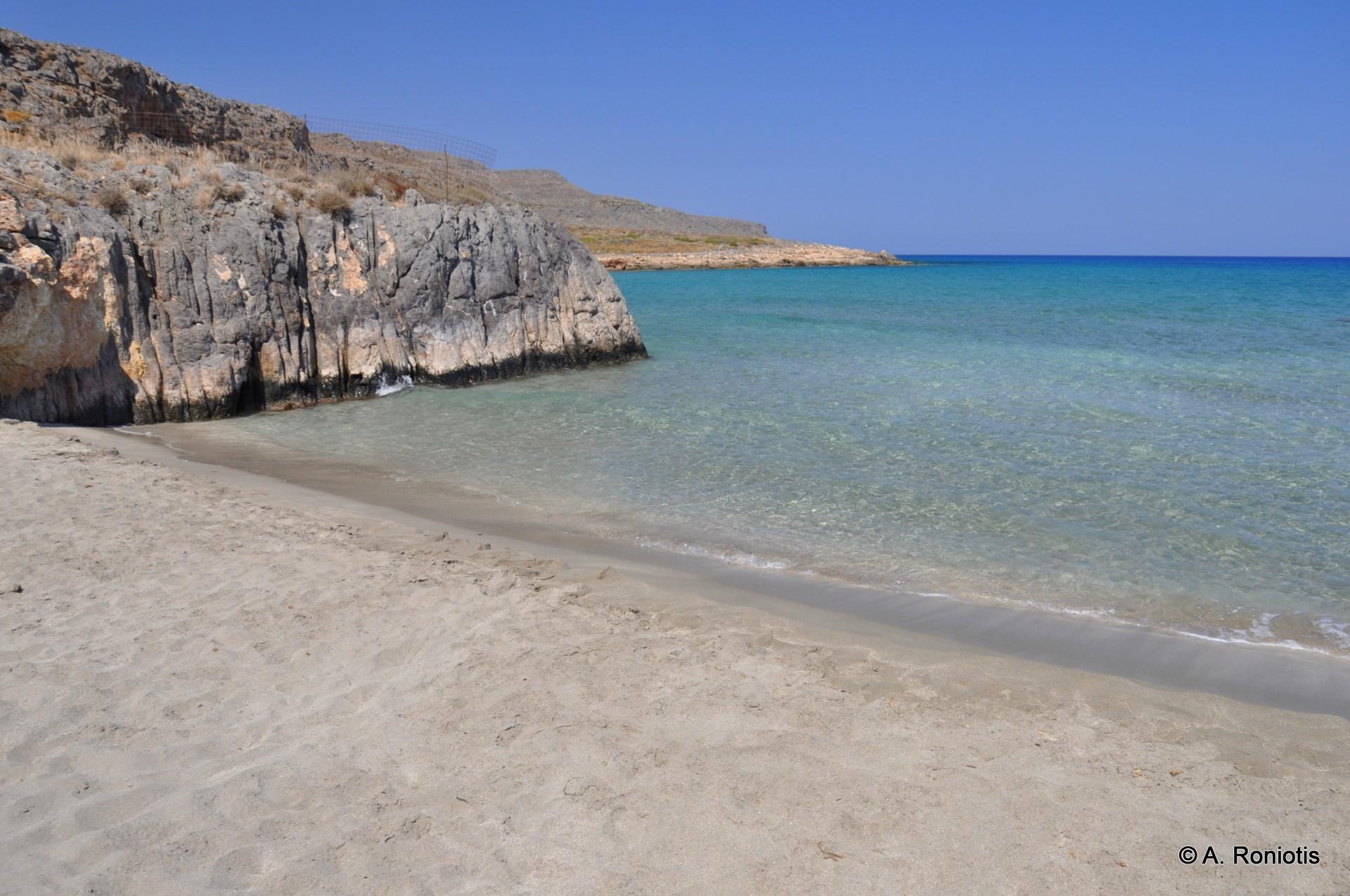 Vai palmgrove in East Crete
Visit the beach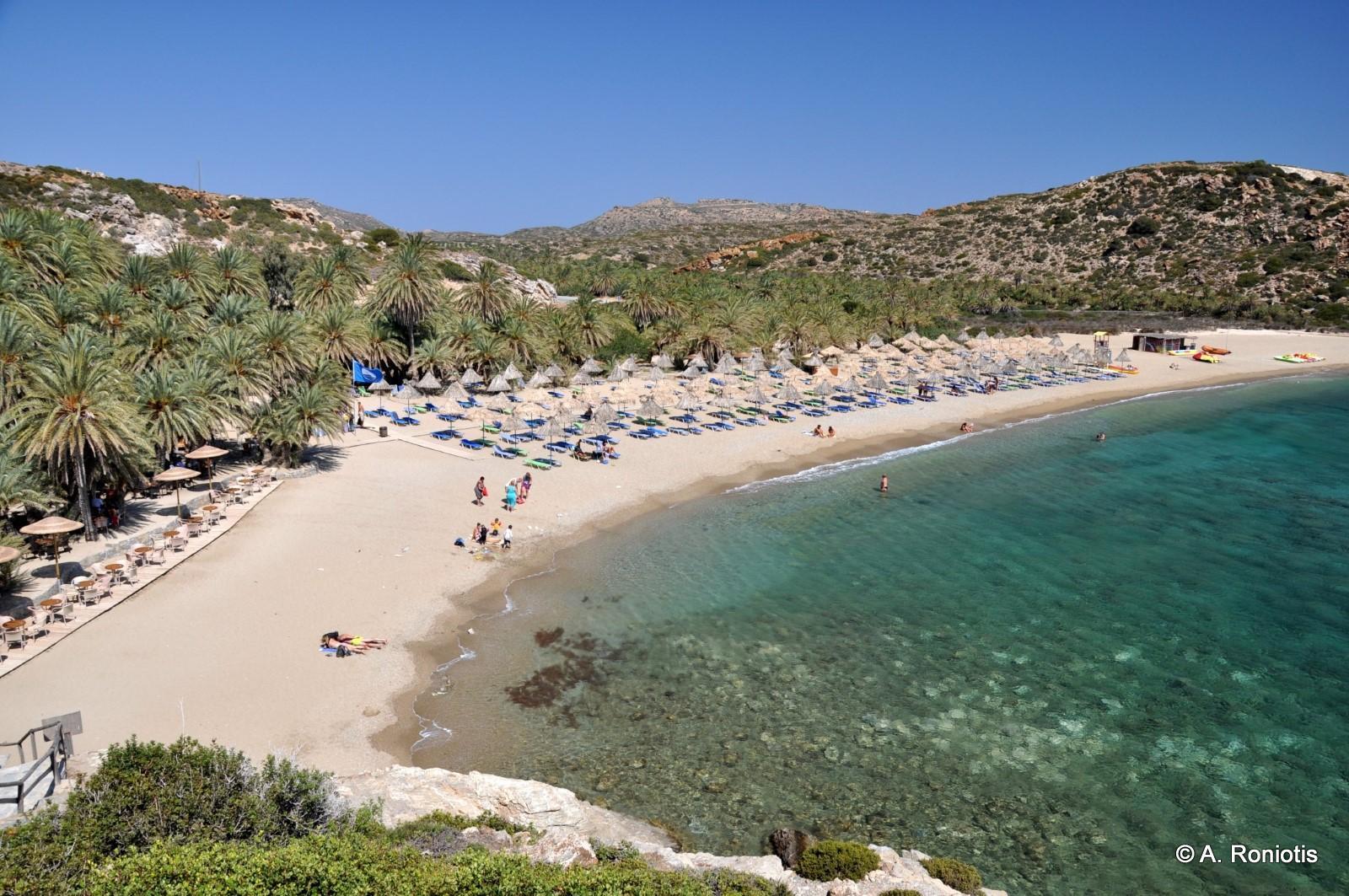 Erimoupolis beach in Itanos
Visit the beach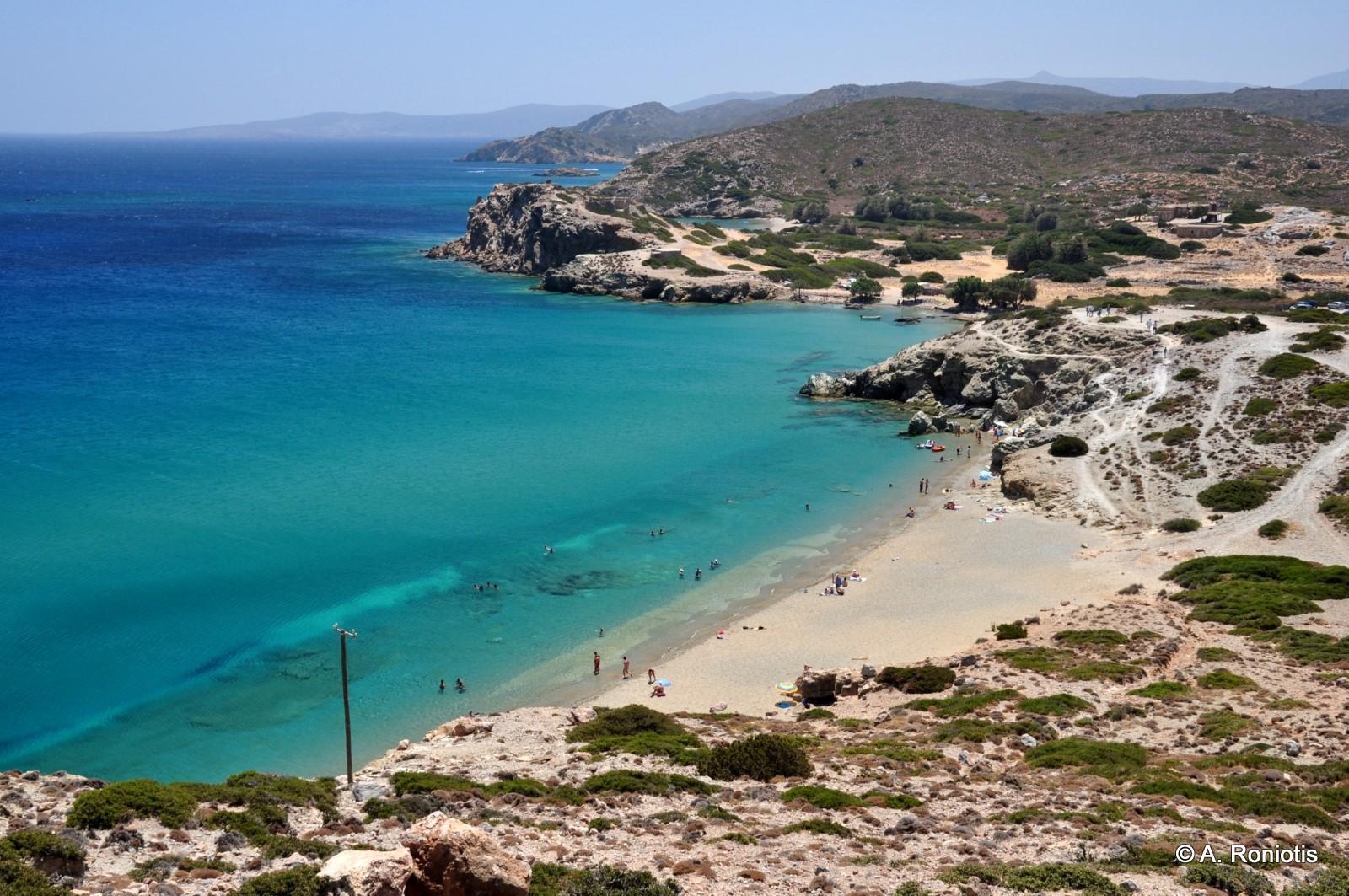 Voulisma beach in Istron
Visit the beach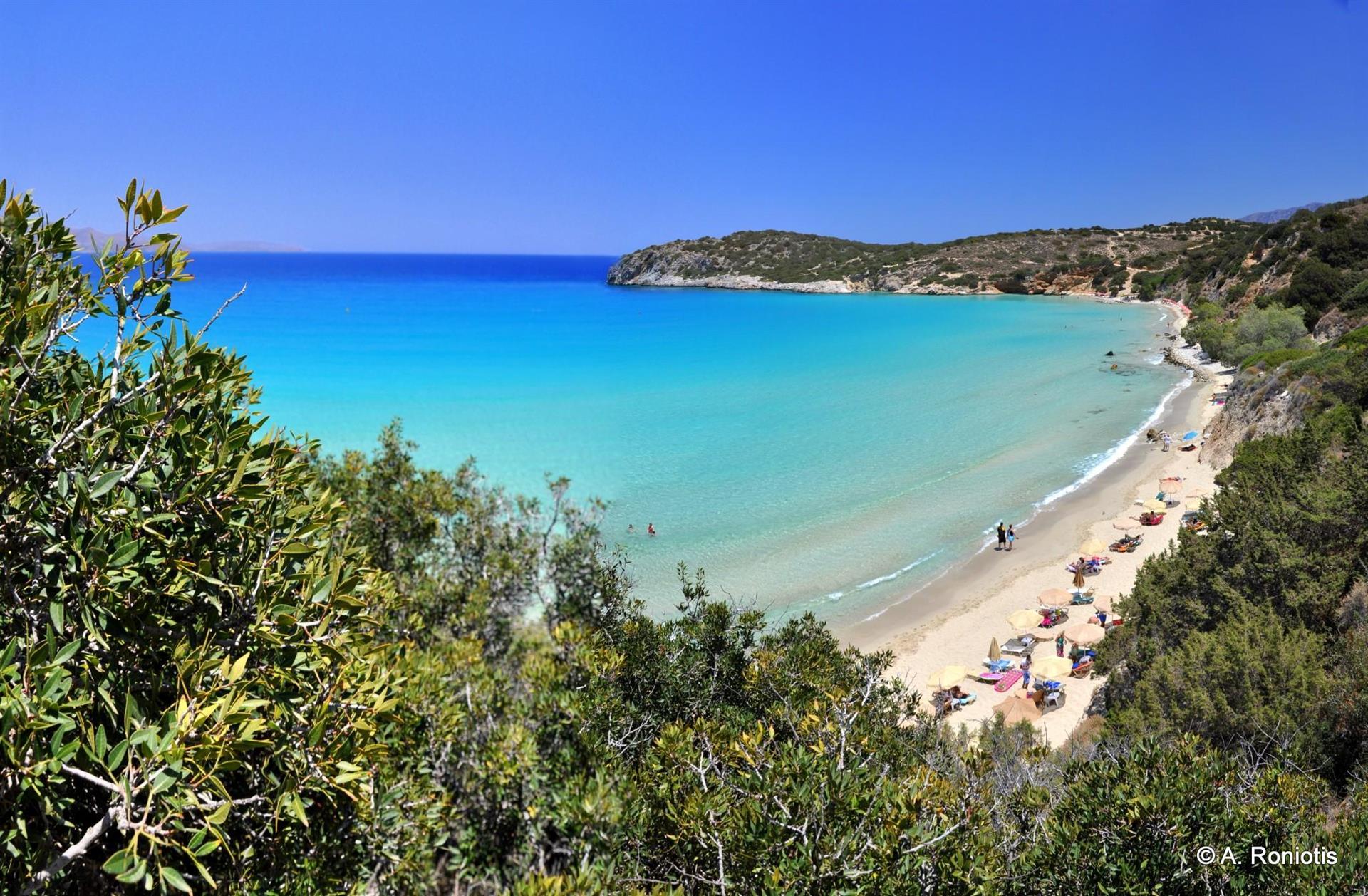 Kolokytha beach in Elounda
Visit the beach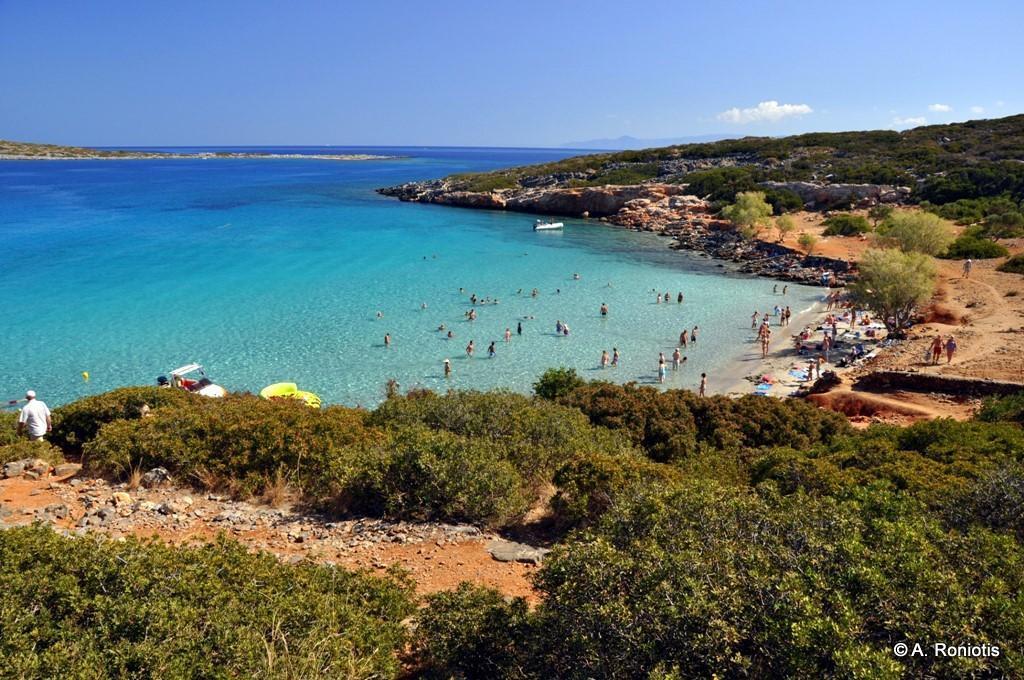 A long sandy beach with shallow waters, ideal for children and families. The scenery with the legendary Venetian castle is amazing.
Crystal cold waters in a secluded beach of Sfakia, between Hora and Loutro. Access only on foot through the European E4 trail.
A beach with roofs (domata) made of conglomerate rock formations created by the eternal action of the salt and air at the exit of the Klados gorge. Access only by private boat.
A magical place with white sand and tropical waters. Beautiful smooth sculptured rocks and junipers constitute a unique setting.
One of the most famous beaches of Greece. It attracts thousands of visitors, but still belongs to the beaches that someone must see.
A huge beach with pinkish sand and rocks in many places. Favorite for all ages and all tastes
The most photographed beach in Crete with thousands of visitors. Access to the lagoon possible either via a dirt track or ferry from Kissamos harbour.
A beach of African landscape, large cedar groves around and crystal clear waters. Access is possible by walking to the west of Sarakiniko
Maybethe most atmospheric beach in Crete, with huge sand dunes fading in the sea and one of the best sunsets in Greece!
Old favorite hideout of hippies and nudists, Souda today has become well known and is organized. On the west end flows a river surrounded by a small palm grove.
A nice beach with fine pebbles and calm waters. Magical experience when combined with driving through the imposing canyon of Tripiti.
A unique beach at the exit of a sacred gorge, where you should walk half an hour from the nearest parking point.
It has always been one of the best nudist beaches with dark thick sand and cool waters.
The pearl of Ierapetra, one of the wonders of God in Greece. Tropical waters and turquoise waters exhaust the entire range of the color palette.
The most cosmopolitan hangout for the youth of Ierapetra, Agia Fotia is still a paradise surrounded by tamarisks and eroded rocks
In one of the most isolated places of Crete, Xerokambos, time stops and the lilies of the sand lure you with their strong scent.
Certainly the most famous beach in East Crete with the largest palm grove in Europe.
Turquoise waters and traces of an ancient civilization under your mask. The beach near ancient Itanos will amaze you.
An exotic turquoise paradise near the town of Agios Nikolaos. When there are no waves, it is definitely worth a visit.
One of the most beautiful beaches of Elounda in a magical landscape, which unfortunately is not respected by the local boat owners carrying the hordes of tourists every day.