The cave of Saint John the Hermit or Xenos in Avlaki Gorge, in north Cape Akrotiri, is located just a few hundred meters away from the monastery Gouverneto and next to the abandoned Katholiko Monastery. Similarly to Cave Arkoudospilios this was a riverbed with a total length of about 135 meters, forming a horizontal room. Its rich decoration is characterized by large stalactites and stalagmites.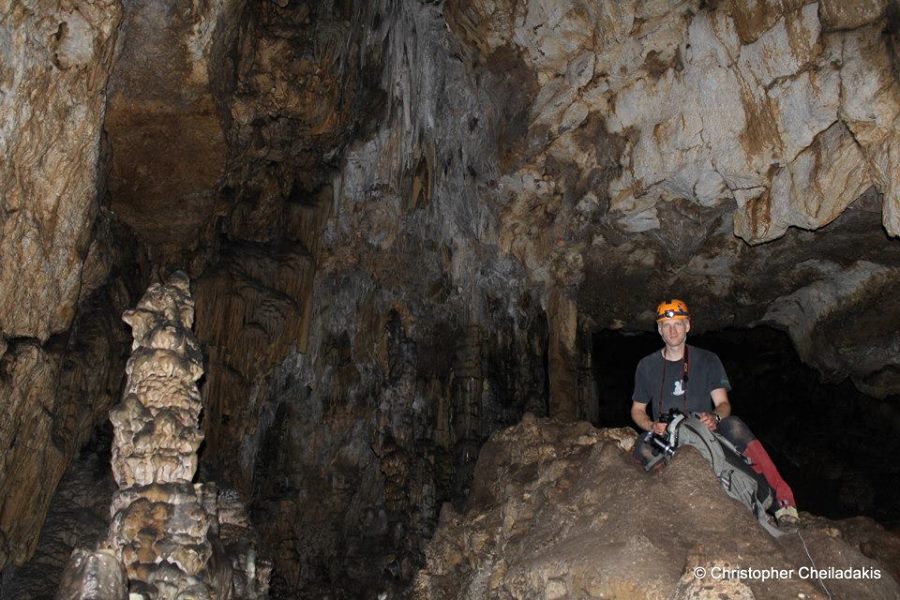 At the beginning and the end of the cave there are icons and candles. There is also a carved underground tank with coating, created to collect water. To the right of the tunnel, after 15 meters from the entrance, there is a small room with an artificial entrance, where some human bones have been found, probably belonging to a hermit. At the end of the cave, at 135m length, there is a big stone basin, which is told to have been the tomb of Saint John the Hermit. In this last room there are also several inscriptions of travelers, engraved on the walls and stalactites, some of which are very old.
Saint John the Hermit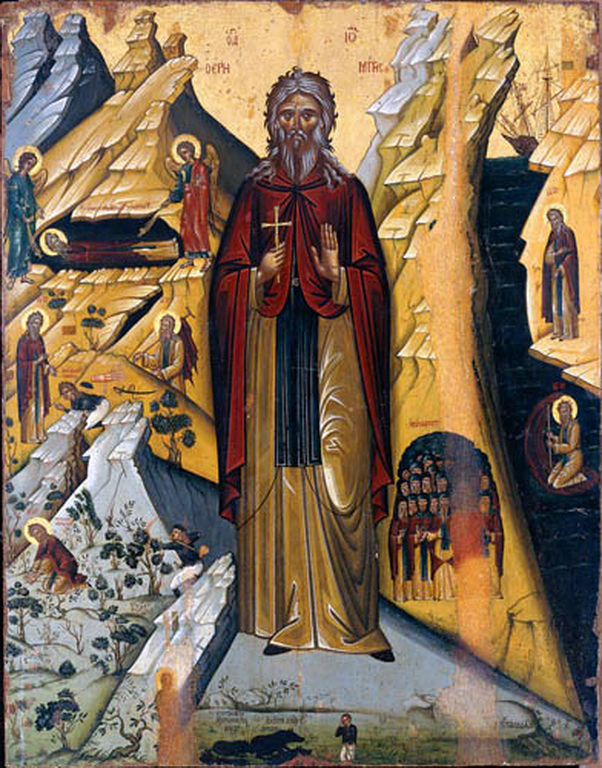 The legend tells that Saint John the Hermit came from Egypt accompanied by the 98 Holy Fathers and settled in Azogyres. When his fame began to spread as a miracle worker and crowds flocked to Azogyres, he decided to leave the other Fathers and retire to a secluded spot where he could devote himself to God with absolute remoteness. Initially, he settled in the Cave of Marathokefala, but when his presence became known there as well, he retired to the place where the monastery Katholiko is built in Akrotiri.
Saint John is said to be the founder of the Katholiko Monastery, one of the oldest monasteries in Crete. According to the legend, while praying, he hit his stick of the rock and from then holy water started flowing. The spring does not dry up; blind, deaf, kidney patients have been cured with that water.
He lived in the area and was wandering in the rocks, naked like a wild animal. He was eating greens and carobs. His hardships tired his body and he could no longer walk upright, so he bent his body, looking like an animal. One day a hunter hit Saint John accidentally with his arrows, thinking that he was an animal. Saint John, before dying, asked the hunter to move him and die in the cave. This how it is supposed that his bones were found on a rock at the end of the cave, at the "Bed of Saint John". This rock is said to have therapeutic identities, thus it was usual to see Christians breaking small parts out of it.
There is a small chapel dedicated to Saint John the Hermit, built to the right of the entrance and it celebrates on October 7.