The first man in Crete was possibly Homo erectus, that arrived in Crete with boat 130.000-700.000 years ago. This theory is evidenced by the several tools and axes that have been identified by scientists in the area of Plakias and Samaria, reinforcing a theory for this very early type of ability to move with boats.
Before this theory was evidenced by the ideltified tools, scientists dated the arrival of Crete in the Neolithic Era. One of the most important findings of this era is the cave of Skordalakia where stone carvings of 8000BC depicting hunting scens have been identified. There are many more findings, such as bases of residences in Katsambas and, as expected, numerous findings come from caves.
Small cavities out of caves have been used as graves, while the interior spaces were used of storing materials. Indeed, it is noteworthy to mention the cave of Gerani, where a pit full of animal bones was found and next to it, there were many small and large tools made of bone.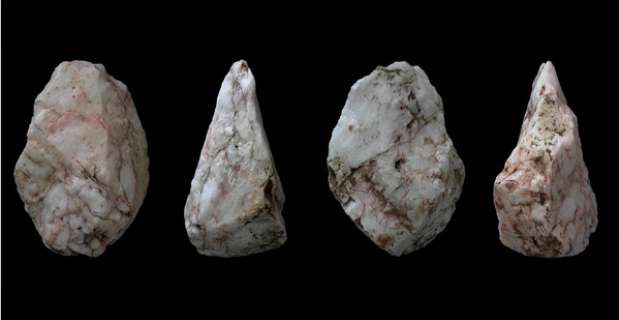 Asfendou cave is located near the village of Sfakia, on a steep slope at position Skordalakia. The road connecting Asfendou with Kallikratis passes nearby and there is a plateau with an area of 2000 square meters in front. Skordoulakia cave is a very small rock shelter without woo much depth that barely fits two people and is located on a hillside at the beginning of the canyon Asfendou.
Read more...
---
Τhe cave of Gerani is one of the most important and most beautiful caves in the prefecture of Rethymno and in whole Crete. It is located 7 km west of Rethymnon, at the location "Kamari" and close to the beach of Gerani. The cave was accidentally discovered on March 15, 1969 during construction works for the modern highway.
Read more...
---