Till the Byzantine Era, the modern city of Rethymnon was a small and insignificant dorp. This settlement was easily occupied by the Arabs but became a town only during the Venetian Occupation. The Venetians were dealing mainly with marine trade, thus they needed a port between Chania and Heraklion for stopping their ships, running along the shores of north Crete. For this reason, they transformed the small bay of Mandraki, located east of the rocky hill of today's Fortezza, into a functional harbor.
The town of Rethymnon started developing around this port. The Venetians defined Rethymnon as the regional administrative center and the capital of Rethymnon prefecture. This new town was inhabited mostly by Greek nobles, in contrast to Chania and Heraklion. In 1583 the Venetians over Greeks ratio was about 1/3. Thus, Rethymnon was a city of high social status.
The Venetians could not leave this town defenseless. The town was fortified since 1303, but the walls were not able to protect the town of Rethymno during the horrible invasion of the pirate Barbarossa in 1538. Immediately after the attack, in 1540, the town was fortified with walls designed by the renowned Venetian military engineer Michel Sammicheli.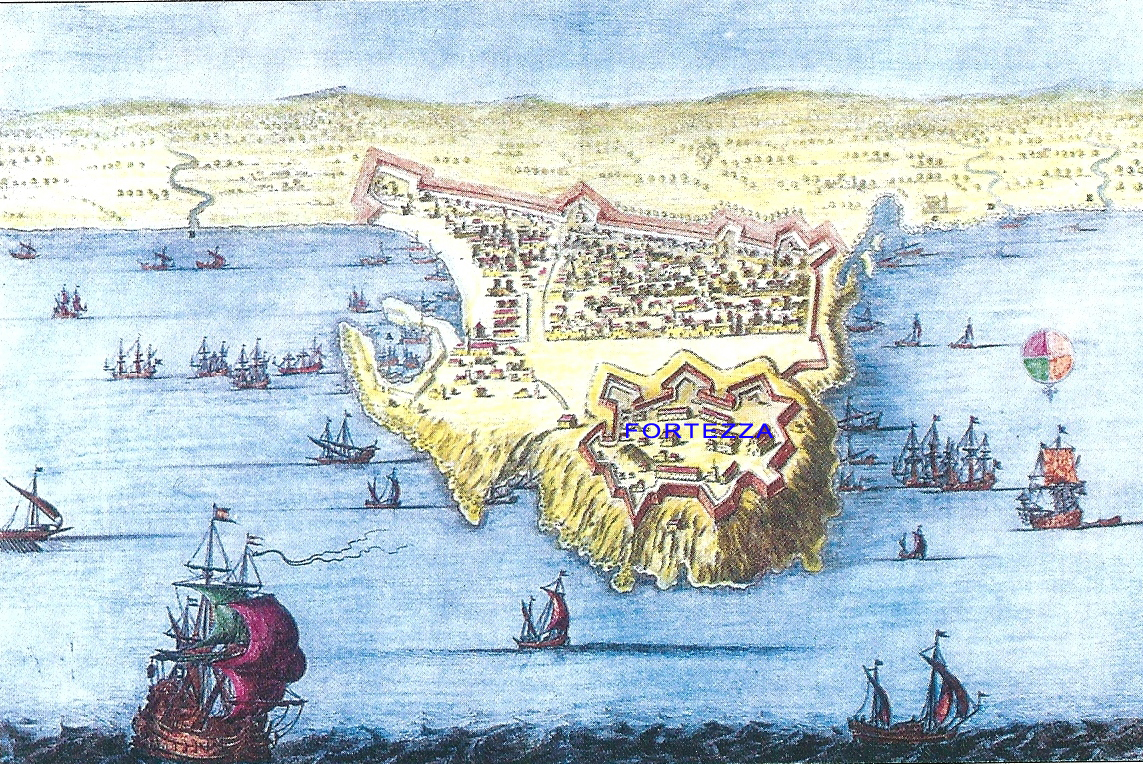 The fortification consisted of 12 feet thick walls in a straight line, starting from the east sandy beach, where the bastion of Sabionera or Santa Barbara was located, and ending near the beach of Koumbes, running along a deep moat. There were two more gates along the walls, namely the Great Gate (Porta guora), which survives even today in Ethnikis Antistaseos Street, and the gate of Porta dello squero opposite the current central park of Rethymno.
The wall was strengthened by two bastions, Agia Paraskevi bastion and Kallergis bastion on the west. Another gate was later opened next to Kallergis bastion, called Agios Athanasios gate.
But still, this fortification was weak and incomplete, because there was no wall protection on the side of the sea. Indeed, when Olouts Ali attacked Rethymno in 1567 from the sea, he managed to destroy it completely. Thus, the walls proved to be useless and were totally abandoned. Therefore, the Venetians decided to protect Rethymnon, by building the impressive fortress of Fortezza on the hill Palaiokastro.
Fortezza fort dominates the hill Palekastro beside the old town of Rethymnon and is one of the biggest fortresses of the Venetian Era. It has been built on the site of the citadel of ancient Rithimna and the Temple of Artemis Rokkea. The grand pentagonal fort was built in the 1573 and has perimeter 1300m long.
Read more...