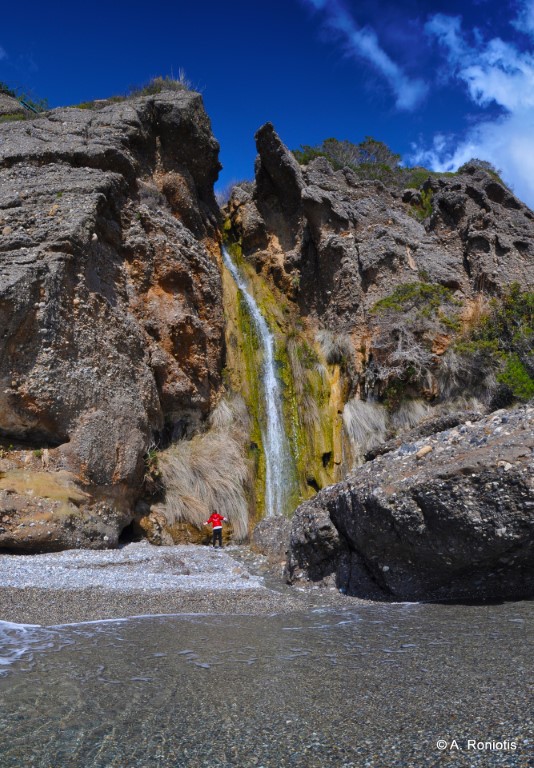 Giorgakis fall on the beach Giorgakis is one of the many beaches in Ferma area, province Ierapetra, located about 10km east of Ierapetra and 45km southeast of Agios Nikolaos, in the periphery of village Agios Ioannis. The beach is formed below very steep cliffs, but it can be accessed by stairs that start from the Ferma Solaris Hotel. The short descent leads to one of the most beautiful beaches of East Crete, with fine pebbles and rocks that form caves.
In the middle of the beach there is a low rock that separates the main beach from a second tiny beach to the west. The tiny beach is the exit of a small stream of the area that drains the area of the Strongyli peak. Just before finishing on the beach, the stream forms a very impressive watefall, 10 meters high, which has beautiful colorful rocks and dries up in summer.
The wider area of Ferma is covered by pine trees and dense vegetation, being a green oasis in the dry landscape of Eastern Crete. In fact, in a very close distance you can meet many freshwater springs, dripping even in the summer, which favors the growth of such dense vegetation.