Heraklion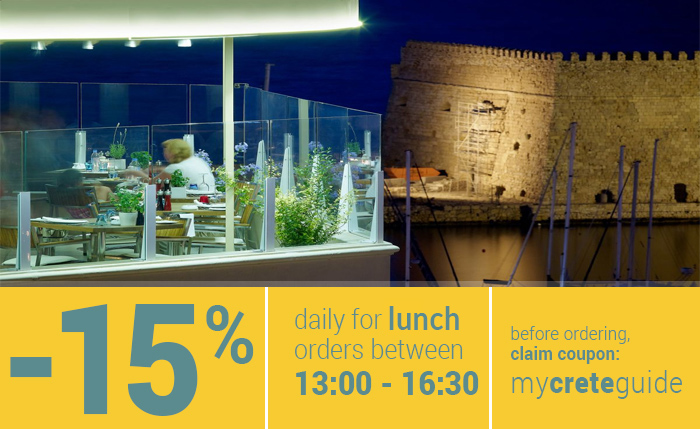 Herb's Garden Restaurant is the finest "balcony" in the city embraced by the soft breeze of the Cretan Sea, granting the most beautiful panoramic views of the old city harbor and the Venetian fortress you'll ever see. It is the jewel in Lato's crown, open daily from 13:00 till late at night, offering a seductive summer menu from early May to late October.
The inspired menu primes your palate for fresh fish and seafood cooked to perfection, tender meats, refreshing vegetables and season salads, fine appetizers accompanied by ouzo or raki, and a variety of fine wines.
Carrying a name inspired by the Cretan nature and the fragrances of the herbs that dominate the island, Herbs' Garden is a perfect choice for dining, or drinks.
Events
Herbs' Garden is the perfect blend of contemporary layout, romantic atmosphere, and matchless cuisine. Whether your event is of private or business nature, the quality and the eye for detail justify why you should hold any of your future events with us