Akti Koundourou 8, Agios Nikolaos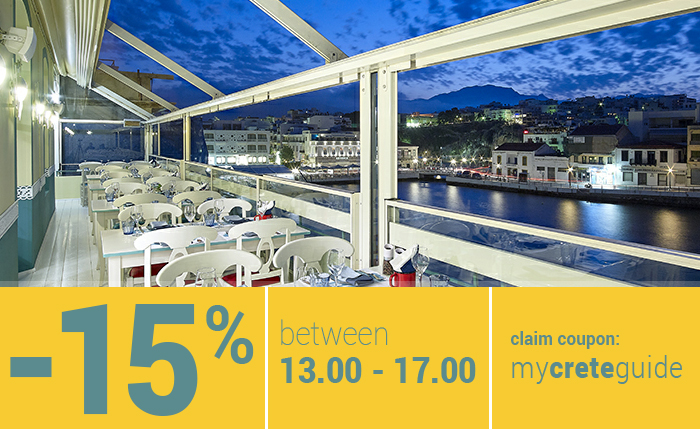 Our restaurant is located in an old and beautiful neoclassical building in the port of Agios Nikolaos in Crete.
The unique dishes you will enjoy at our restaurant is based on the Cretan cuisine with fresh ingredients and fresh from local producers. Custody of our dishes is our award-winning chef Alexander Zacharias.
In our restaurant you can tasty our rich selection of wines either in our unique garden or on our balcony with a unique view of the city of our beautiful lake.