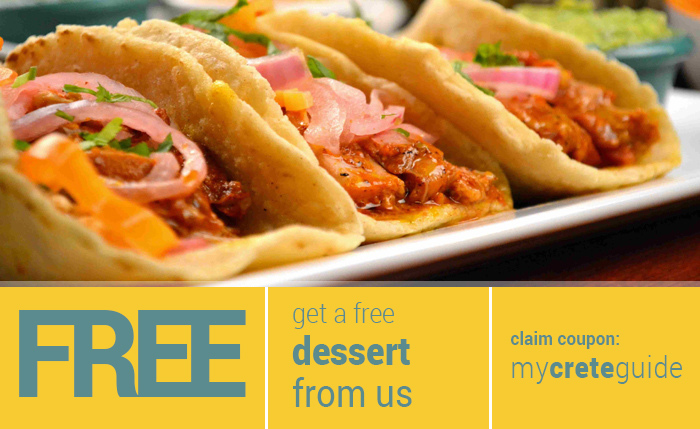 Handakos Str 22, Heraklion
Special Offers for our users: Mention MyCreteGuide and claim a FREE dessert, for our users only!
The long presence in the area of Mexican cuisine and the responsibility we feel to our customers, guarantees authentic Mexican dishes made ​​from the finest materials.
The unique Aztecas Mexican Restaurant located in the center of Heraklion, was ranked in the 16 Best restaurants in Heraklion prefecture and 600 across Greece!