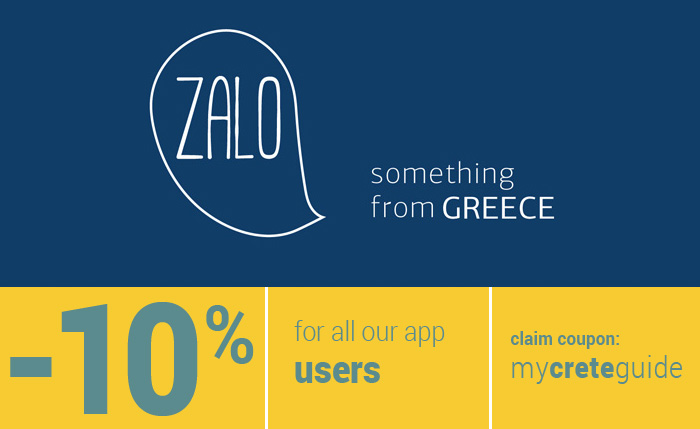 Papa Alexandrou 2, Heraklion
ZALO means "step", in the local dialect of Crete.
This is exactly what the ZALO boutique is about: a step forward in the world of souvenirs.
It opened its doors to the public with the vision to reinvent the idea of bringing back home… "something from Greece". If you enjoy great design and want to discover real Greek creators, this is the place.
Stelios and Manos, the owners of ZALO, love their mother land Crete and are passionate about design! They offer a wide range of exquisite, 100% Greek products -from handmade diaries and knowledge games, to homemade cosmetics and pure honey - to remind you of your time here and make you smile.
It is worth a visit even to have a little chat with the guys and find out some great tips about the local city life!