1, 18 Agglon sq, Heraklion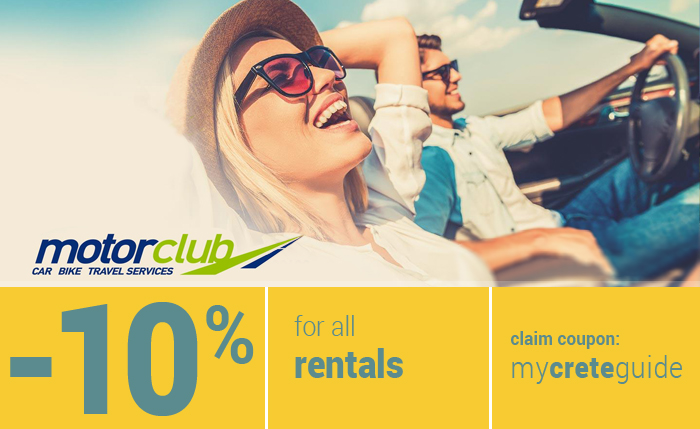 35 years of experience have taught us a lot about the needs of our island's visitors.
Through a wide range of services, we have the ability to cover most of them.
We have a large fleet of cars and motorbikes that are constantly being refreshed.
We also offer ferry tickets to many destinations, and economic packages for one-day or two-days excursions with ferry boats, sailing boats and buses for day trips to explore the unique beauties of Crete.