Agiou Ioannis 177, Stalida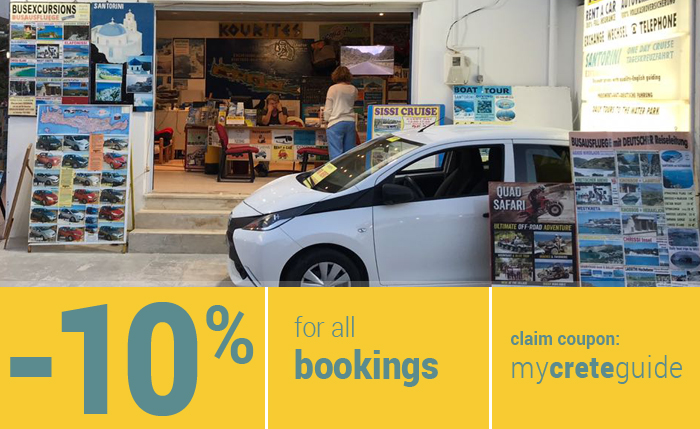 Kourites is a family-run business which has been successfully working on Crete since 1990. We offer high-quality cars and special support that will definitely surprise you. We are not impersonal and we focus on each client separately in order to provide them with exactly what they need. We are available 24 hours a day.
Enjoy the beauty of the island during your holiday while driving one of our vehicles.
Rely on our company for a dependable and economical car rental on Crete.