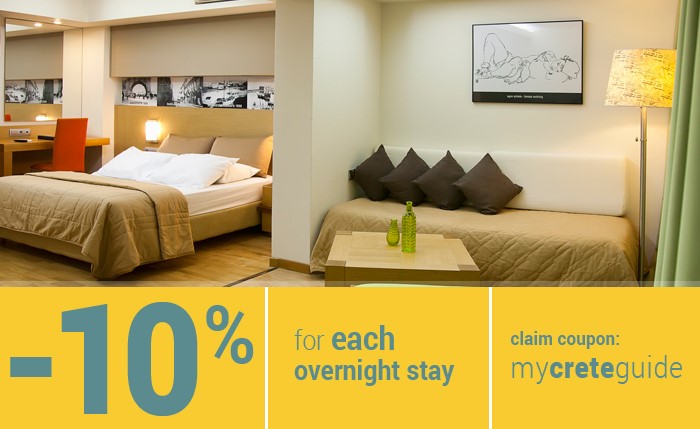 11, Eleftherias square, Heraklion
The most eminent and centrally located hotel in Heraklion, has been fully renovated and remains up to this day an ideal choice for anyone visiting the city either on business or for leisure. Situated on Eleftherias square, right next to the world renowned Archeological Museum, Capsis Astoria Heraklion is one of the city's landmarks and the most known meeting point of the Cretan capital.
The hotel offers sophisticated facilities and upgraded four star services. Erophili known for serving one of the richest and most delicious breakfasts in the city, Sin1966 – Breakfast, Coffee and Food Bistro and the unique RoofTop Astoria next to the swimming pool with a panoramic view of the entire city are among the city's most popular meeting points and ideal places for relaxation or business meetings.
Capsis Astoria Heraklion features:
131 rooms and suites, all distinguished for their comfort, luxury, elegance and superior taste, as well as specially designed rooms for visitors with special needs and abilities
4 modern and fully equipped, multifunctional meeting rooms
Restaurant (EROPHILI)
Open air Roof garden with pool
The unconventional Sin1966 – Breakfast, Coffee and Food Bistro
Valet Parking